The 10 best blogging tools
As a blogger, it's not always easy to get a clear view of all the tasks ahead of you at one time, which can become quite an issue. Running a successful blog is like managing a small business. Since bloggers generally don't have any employees at their beck and call, practical blogging tools can really come in handy. Here, we present some helpful programs that make the lives of bloggers a little bit easier and are already considered indispensable tools by many.
The best content management systems (CMS) as tools for bloggers
Content is the be-all and end-all of a blog, which is why simple and intuitive content management is the key to success. Content management systems and website builders make it easy to design overview pages and articles and publish them whenever you want.
WordPress – The popular CMS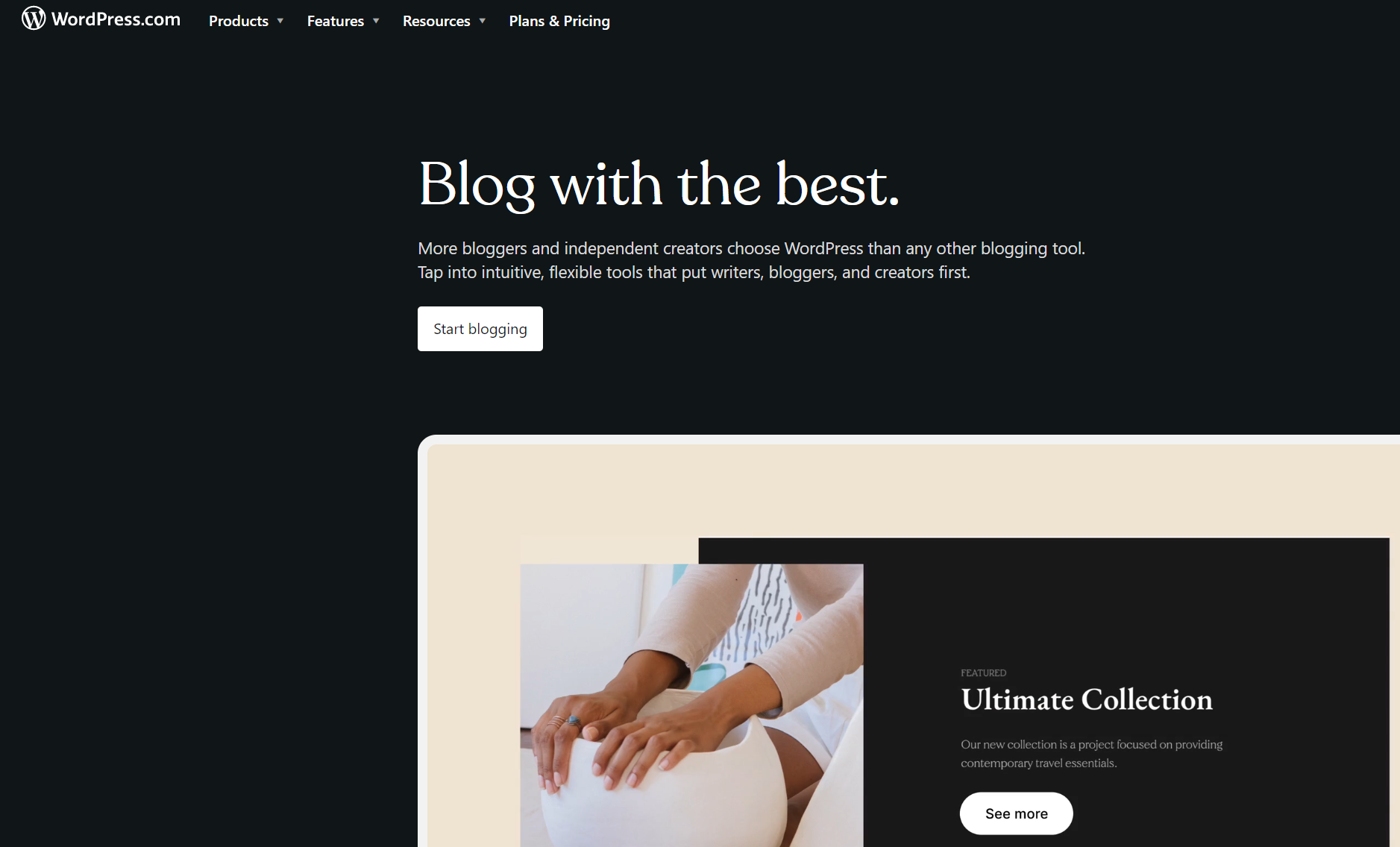 WordPress is the most popular content management system on the market and is used by over 40 percent of websites worldwide. It is popular among private users as well as companies.
Tip
With managed WordPress hosting from IONOS, you don't have to worry about hosting and managing the content management system as it's all taken care of for you. Instead, you can focus entirely on designing your WordPress blog.
WordPress makes it easy for you to enter the world of blogging even without prior knowledge of programming or web design. Thanks to the practical templates, you can achieve a high-quality look for your blog at absolutely no cost. The reasons for choosing WordPress are numerous. Here's an overview of the main advantages:
User-friendly
Easy-to-use content editor
Wide selection of themes/templates for the creation of a professional looking blog
Variety of free and high-quality WordPress plugins that can add helpful functions to your blog without requiring programming
Hassle-free integration of other tools
Large, active community with a helpful forum
Multiple users can be set up with different authorization levels, allowing multiple authors to create entries at the same time. If you've already created a website, you can easily integrate it into WordPress.
IONOS MyWebsite Website Builder – Blog hosting made easy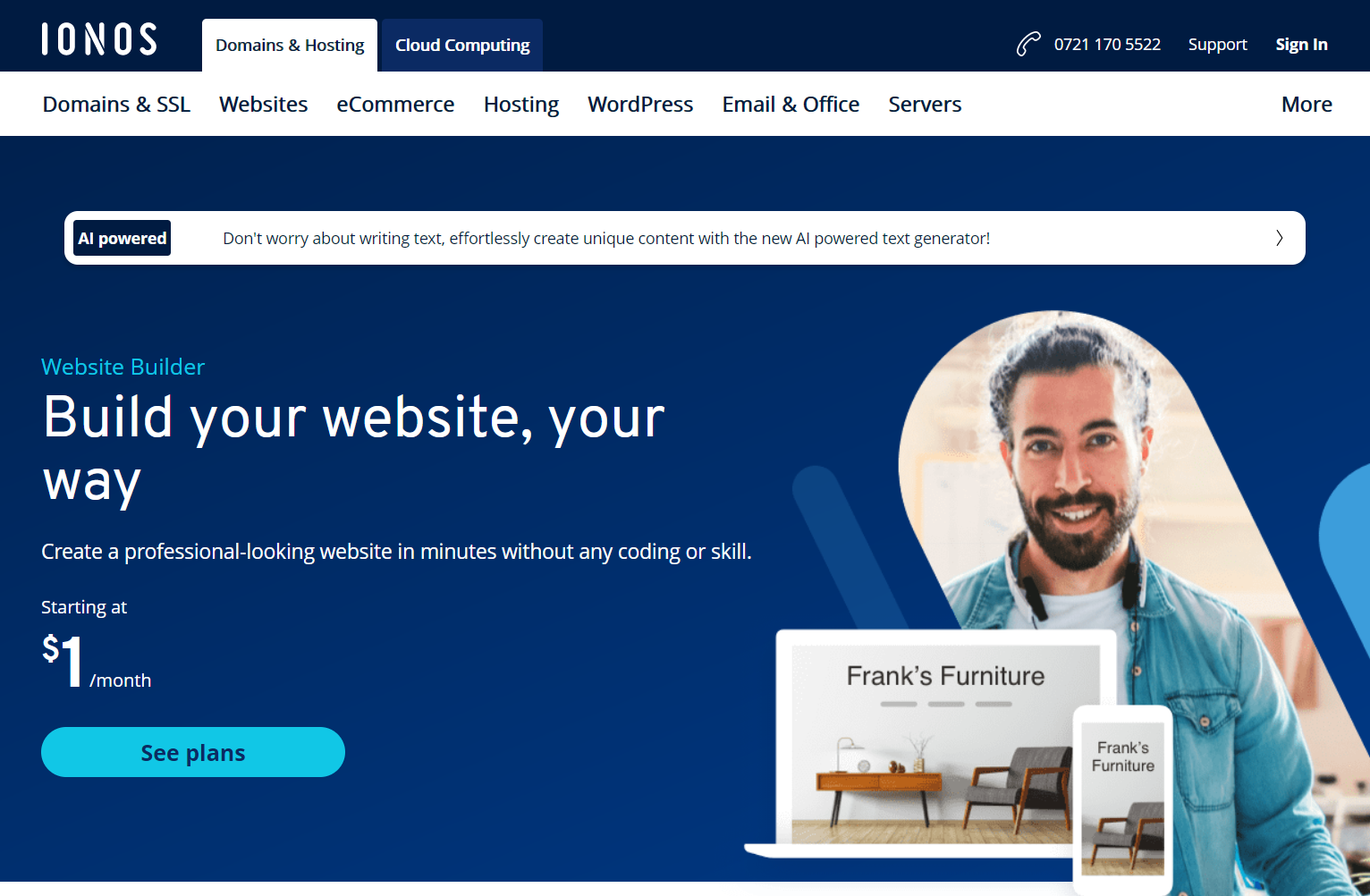 IONOS offers various possibilities for beginners as well as advanced users to quickly and easily create a blog. Whether you want the blog for private use or want to create a professional internet presence for your company, the IONOS Website Builder offers a simple and reliable solution. The website builder is particularly suitable for beginners. Here, you can choose your design from numerous customizable templates and quickly and easily establish your personal blog with the web app Blog.
The best SEO tools for blogger
It is crucial for your content to be seen or found on the web if you want to be successful. This is why it is important to optimize your blog specifically for search engines. SEO blogging tools can make this process a lot easier.
Google Keyword Planner – Optimization for your texts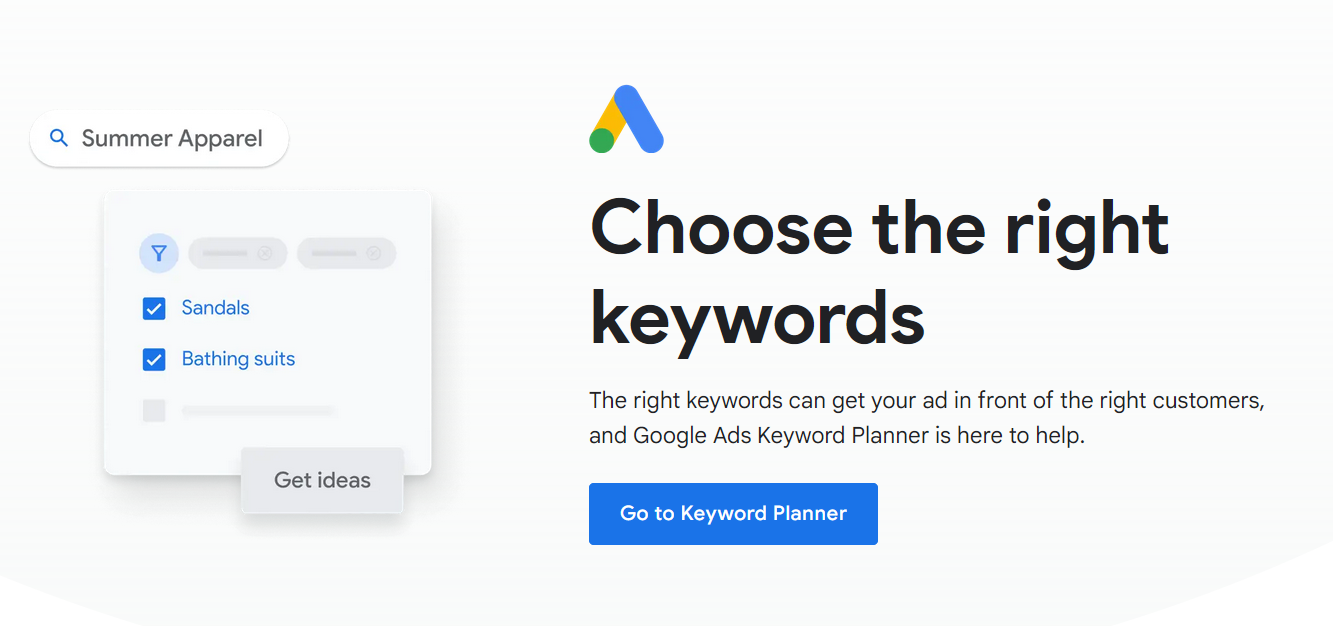 Before you start to write, it makes sense to carry out keyword research. This will help you boost your blog's chances of success. You should incorporate various terms and phrases that your target group is probably looking for. Some bloggers rely on simply guessing their readers' keywords. But with the help of suitable blogging tools, you can take a closer look at the actual phrases that are often being searched for. Google Ads Keyword Planner is an essential blogging tool that can massively alleviate the stress of searching for relevant terms. You can enter keywords and get a list of the suggested search terms, which are sorted by search volume (the average number of people who search for a specific term on Google each month).
Long Tail Pro – Want some more keywords?
Long Tail Pro is another practical blogging tool for keyword research. The main difference to Google Keyword Planner is that Long Tail Pro provides more information and has additional filter options. Keywords can be filtered by cost per click, search location, number of words, and competition.
If you want to conduct even more precise keyword research, you can enter some of the keywords from the Keyword Planner into Long Tail Pro. These concentrate on longtail keywords—phrases that are usually more than three words long and have a lower search volume. The advantage of these keywords is that there is less competition, but that also means that they are tailored to a more specific audience. Thanks to the numerous combination possibilities, there are lots of them.
BuzzSumo – Find your topic
![Screenshot of the BuzzSumo website](https://www.ionos.com/digitalguide/fileadmin/DigitalGuide/Screenshots_2023/ buzzsumo-website-screenshot.png "Find the most popular topics for blog posts with BuzzSumo; Source: http://buzzsumo.com/")
There are many possibilities for thinking up a blog topic. Keywords are the most practical and effective option for inspiration. From an SEO standpoint, it's most effective to find previously created blog posts that contain your keywords. Ideally, you should find posts that have done well on social media. BuzzSumo comes in handy for this. With the practical blogging tool, you can quickly find posts that have proven popular on social media platforms. Simply search for your main keywords, and you'll get a list containing the newest and most shared blog posts that contain these keywords. You can even search for content that your competitors have shared to see what works best for the competition. Based on this new knowledge, you can optimize content to achieve higher resonance.
Yoast SEO Plugin – Improve your ranking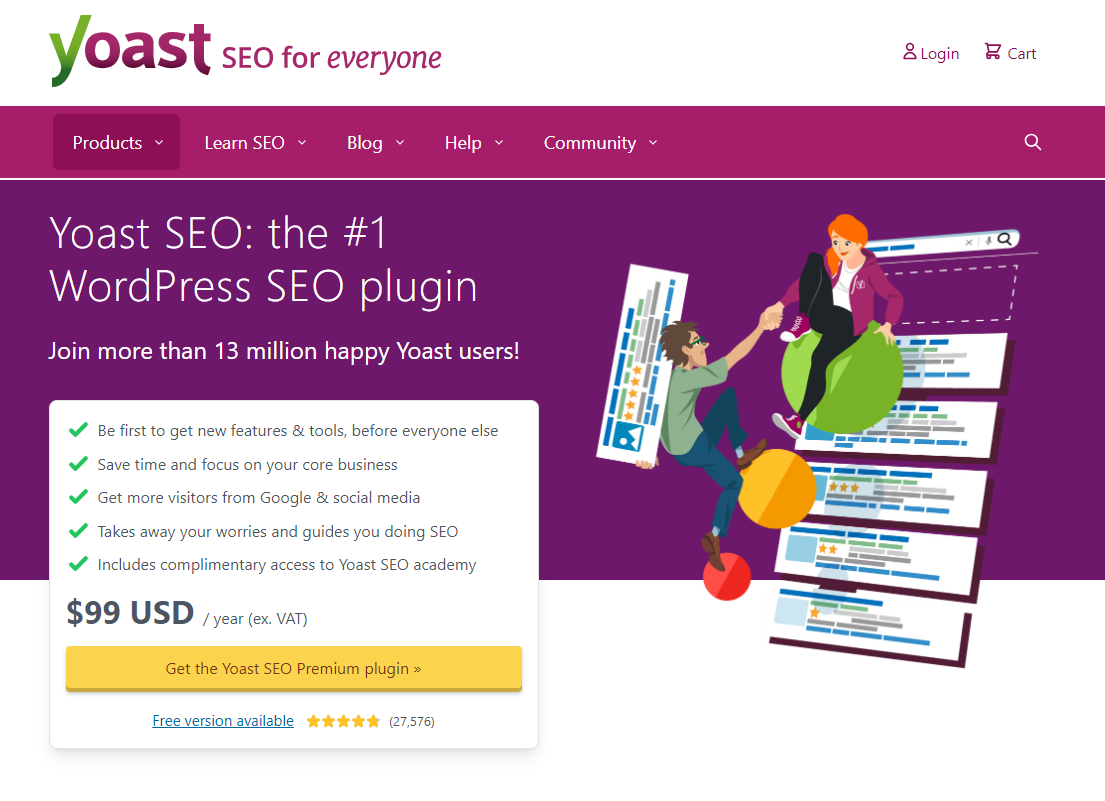 To generate traffic for your blog (i.e., increase the number of visitors), you're primarily dependent on search engines like Google and Bing, among others. If users see your post in the search results for relevant terms, they may also view your actual website. So, it's important to achieve a good position on the page for relevant search queries.
The blogging tool Yoast SEO was developed as a WordPress plugin to help you improve some of the most important on-page SEO factors. This plugin deals with everything from the introduction of your meta-title and description to the creation of a sitemap. Yoast even helps you with more complex tasks, like the processing of your robots.txt and .htaccess. If you don't have any experience with web development or SEO, you can find out more about SEO for blogs in our Digital Guide.
Blogging tools for marketing and analysis
Once you have optimized and published your blog's content, you've already completed a large part of the work. There is still more to do though. Using the right marketing measures and good analytics, you can make your blog even more successful. There are also various useful tools for bloggers to help you achieve this.
Email marketing tools to help you reach your target group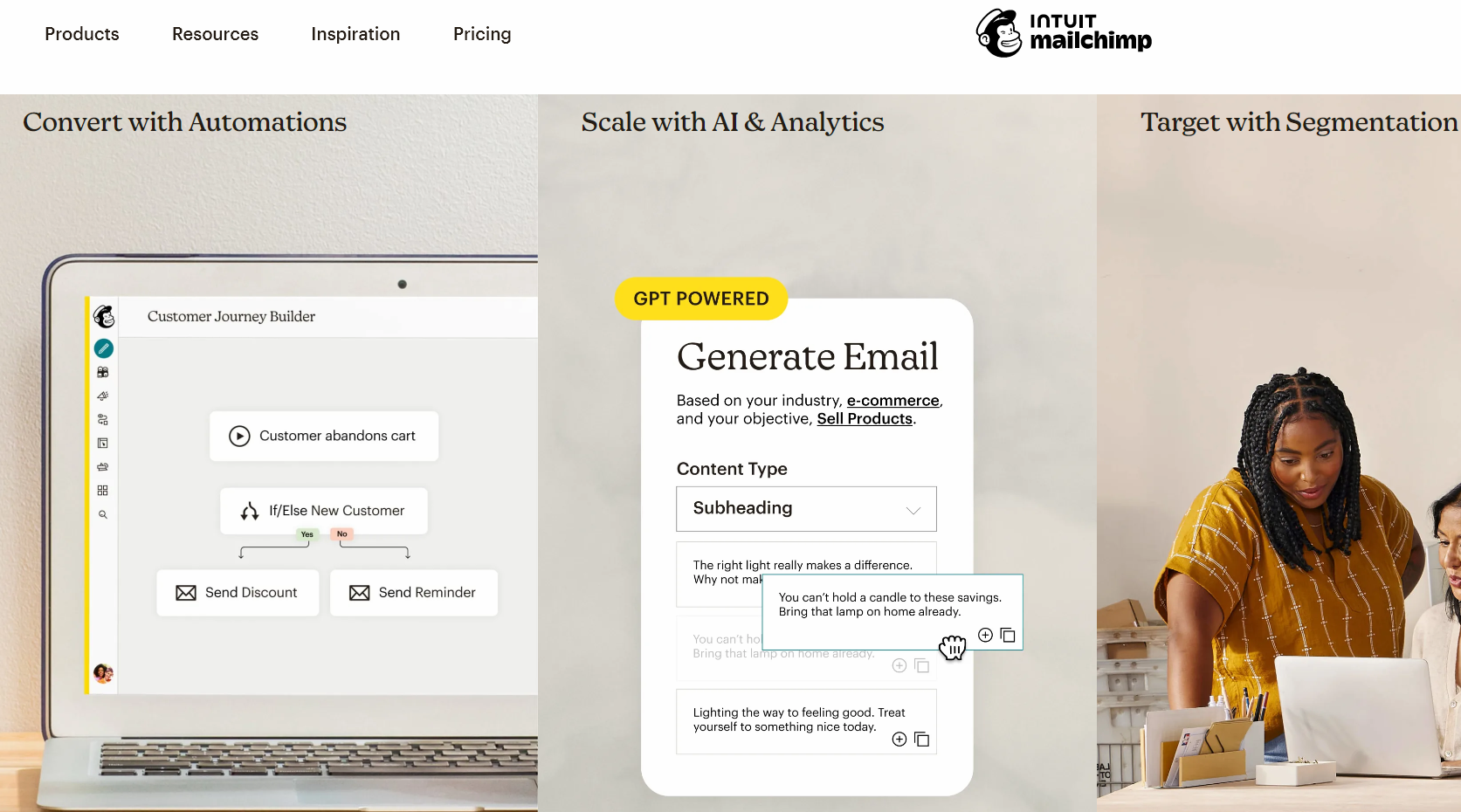 Email marketing or newsletter marketing is another option for boosting the popularity of your blog posts. Emails can be sent directly to your target group. You can , for example, send your readers important updates this way. Newsletter software gives you the opportunity to collect email addresses and automatically send out your content. There are many different email marketing tools, all of which are worth recommending. These are some of the most popular email marketing blogging tools for businesses and private bloggers:
As soon as you've set up your account and email list, you should make it a habit to send regular updates to your readers. This will result in more responses to your posts. The more frequently you can offer your readers new, high-value content, the more stable your number of followers will be. If you also want to earn money with your blog, this blogging tool will be invaluable for you.
Google AdSense – Your blog as a source of income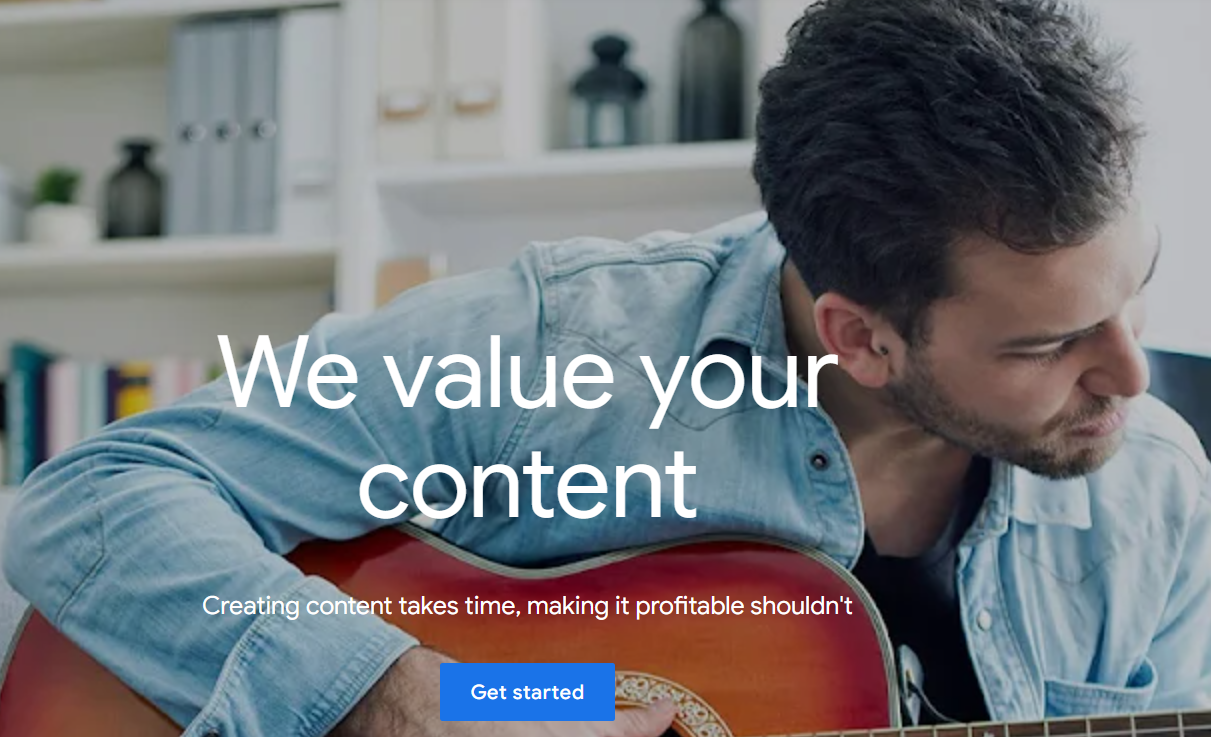 The most well-known program for placing online advertisements is Google AdSense. AdSense has been successfully operated by Google since 2003 and allows you to include text ads or advertising banners on your website. Payouts to advertisers worldwide are in the billions, so you should consider this an attractive opportunity for your own blog.
You first need to create a Google account and register with Google AdSense in order to be able to integrate advertising into your blog in the form of banners or links. Each time one of the ads (customized by the algorithm) is clicked on, it will generate a small amount of money. To generate clicks, you have the choice between banners and links. You can visually customize the advertisements to fit into the layout of your blog. The size of the banners is determined by Google in the user interface, but as the owner of the blog, you can decide where to place the ads. But keep in mind that the money generated is in part based on the placement of the advertising. A banner on the homepage will bring more revenue than one on a hidden subpage. The maximum number of ad blocks per site is set at three banners and three links. How much Google actually pays for a click depends on multiple factors. While the number of impressions (how often an ad is displayed) is crucial, the behavior of the visitors on your blog also influences the payout amount. Whether or not you have a lot of competition in your topic area is also a factor. If you're able to draw in a lot of visitors with a unique topic, your payout will be bigger.
Sprout Social – Marketing over social media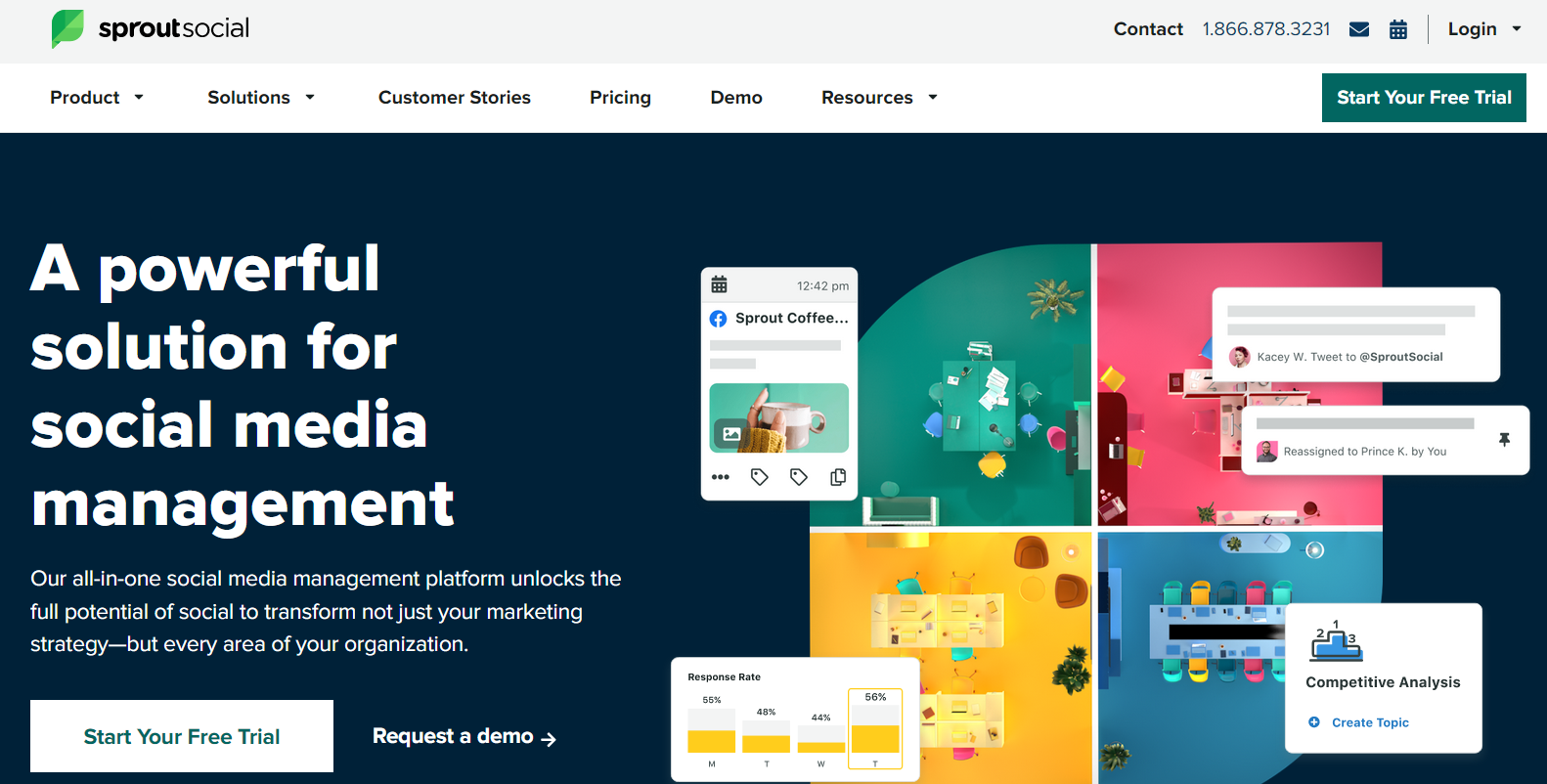 Promotion over social media is undeniably one of the best ways to quickly generate activity on your blog posts. To do this, you need a good blogging tool for social media management. Sprout Social can be used to easily plan and automate the publication of your posts. Simply define when your posts should be published on your social media profiles like Twitter, Facebook or LinkedIn. The blogging tool is most practical for when you want to publish your posts regularly throughout the week or month. Sprout Social makes it easy for you to post your entries via various profiles on different platforms at the same time.
Another good reason to use Sprout Social is the outreach marketing function. Many marketers think of the term "outreach" as just sending emails. But websites like Twitter and LinkedIn that thrive on interactions and building connections are also ideal for outreach. With Sprout Social you can find influencers in your branch and start up conversations with these people. Thanks to Sprout Social, it's easy for you to reach your followers at regular intervals so that your posts are constantly being shared. Sharing your posts manually in every individual social network is not particularly efficient. Sprout Social reduces the amount of work for you.
Google Analytics – Evaluate your performance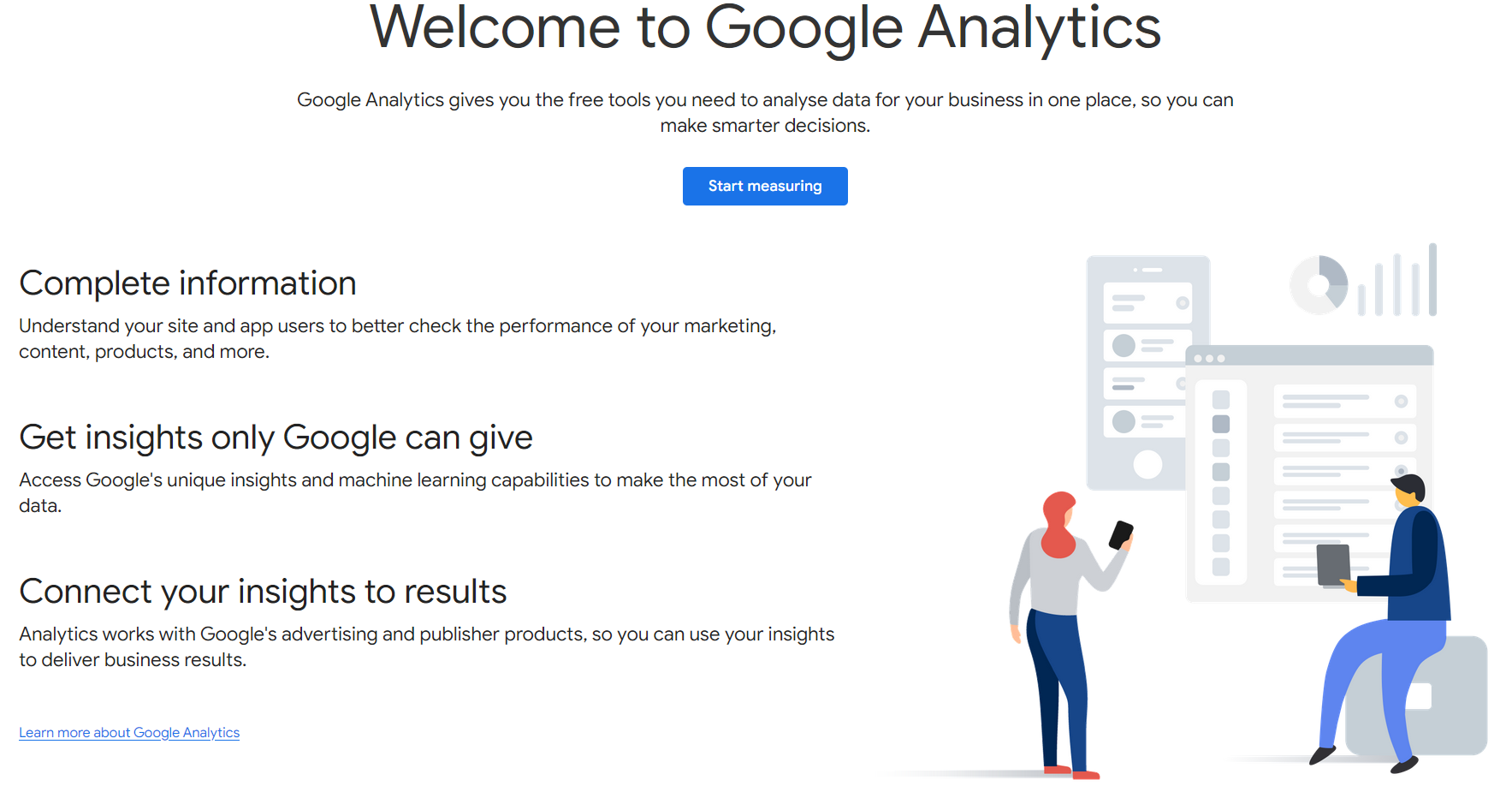 You've successfully created your content, SEO-optimized it and started promoting it via social media and marketing tools. Now, of course, it would be interesting to track the results of your efforts. Google Analytics is the most popular analysis tool for bloggers for tracking the performance of your content. It can sometimes be a bit complex to use, and beginners should especially consider the following areas:
Acquisition: How are potential readers finding your blog?
Target group: Who is visiting your blog?
Behavior: What are visitors doing on your blog?
The more often you sign in and review your analysis, the more comfortable you'll be with the environment of the dashboard. With Google Analytics, you can measure your long-term performance, but you should include a note in your privacy statement to inform your readers about the use of the analysis tool. There are also good alternatives to Google Analytics for bloggers that are critical of Google's data storage policies. If you're less ambitious about evaluating your performance, you can also use the basic visitor statistics provided by some blogging services.