Business name generator — free company name ideas
Find a business name in just a few clicks.
Generate potential company or brand names

Check availability of a domain associated with the company name

Infinite number of search queries possible
Generate a business name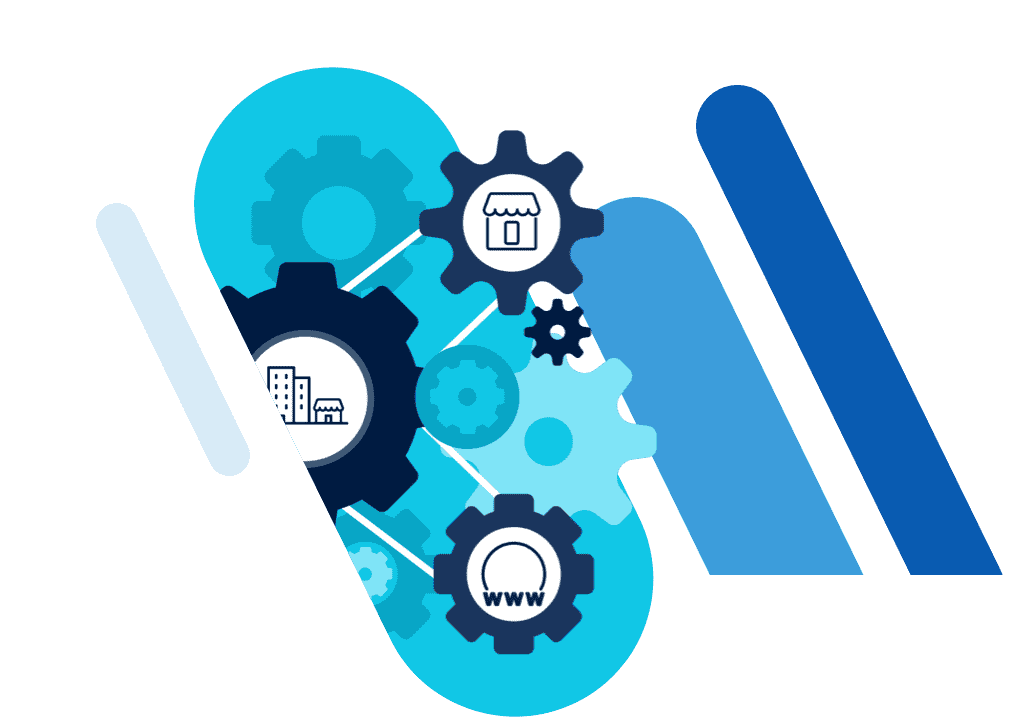 The fast way to your own business name
Brainstorm
Consider key words and terms that match your company well — alone or in a team. Write down everything that comes to mind.
Use a company name generator
Take the keywords from your list and enter them all into the business name generator to find a unique brand name. Then, unleash your creativity.
Select your business name
The generator will now list several name options. If your favorite is still available, choose it to create your business name.
Business name generator: step-by-step tutorial
Step 1: Find the right keywords
First you take a closer look at your business to find out which keywords you associate with your brand. Then, to create a name for your business, define what distinguishes your brand in particular. Think about your services or products and which aspects make your business stand out compared to others.
The name shouldn't be too complex or lengthy. Don't forget to consider synonyms. It's a good idea to select names that are easy to remember and closely relate to your brand or business. Honesty and authenticity are key. Make a selection of top terms.
Step 2: Insert keywords into the brand name generator
Using the company name generator is easy, simply enter the words you've chosen in the search bar. Choose the words you want in your brand name and prioritize those that are particularly expressive or engaging. You can also try out acronyms or create your own new word.
Narrow down the search by selecting your industry or a suitable topic in the generator.
Step 3: Choose the perfect company name
The business name generator produces a number of different company and brand names to choose from. Once you've found a suitable name, just check how unique it is. If you don't find a company with the same name you can usually protect it via the relevant trademark or patent authorities.
Secure your company name as a domain in the brand name generator. It's a good idea to consider all matching domain extensions. This way you have the perfect addresses for your company website or your online store.
Looking for an appealing brand logo?
The free logo generator from IONOS lists various logo options for your business in a matter of seconds. Just enter the name of your company and the generator does the rest.
Logo Generator
Create a distinctive graphic for your business using the logo generator. Simply enter your company's name into the search bar and the generator produces a list of suggestions for your logo within seconds. If you enter a slogan and/or a business category, your results will be even more accurate. The last step? Simply download the logo you like best.
Learn more
Other free (generator) tools
Check your website's performance and SEO, create a favicon, and more with IONOS.
Business name generator — FAQ
The name of your company is one of the first things your customers will see and is an important aspect that helps define your company's image. An appealing name is an essential tool for positioning your brand so that customers and clients instantly recognize what you do. Companies that choose a memorable name usually have higher chances of success.
Follow these tips to find a suitable company name. Your desired brand name should neither be too long nor too complex. Instead, choose simple, common terms that your customers can easily remember. Focus your search on words that describe your business in a positive and transparent manner. Ideally, your chosen business name should be recognizable so that it stands out from the competition. The name you choose should not be trademarked already.
Before you get started with the free business name generator, consider the terms and keywords that could be associated with your company and brand. Brainstorm ideas with peers, colleagues, or employees to collect the best ideas. Then check them in the IONOS name generator. Once you enter keywords in the generator, it will suggest a number of possible company names. By selecting an industry, you can tailor your suggestions. To get an overview of the generated company names, sort them by preference. In addition, each listed brand name contains associated domains that can be checked for availability in a few simple clicks. If you cannot find one you like, the results may serve as inspiration for another search.
Yes. The business name generator by IONOS is free to use. The number of searches is not restricted. Use the generator as often as you like and until you've found the perfect company name.
Yes. With the free Logo Generator from IONOS you can create and download your own company logo in no time. Just type the name of your company into the generator. You can also add a slogan or subtitle and a business category to be considered in the automatic creation of your logo.
If you want to check whether a company name is already being used by another business or is trademarked, search a trademark database. You can usually restrict your search to national or international results. Even if you're only trading in Canada or the USA, it's worth checking your new company name internationally.
No. Trademark protection of a company name via IONOS is not possible. The business name generator is only used to search for potential brand names. You can research and register suitable domain names (Internet addresses) for these via IONOS. However, the IONOS Name Generator does not check whether the suggested names are already taken and/or protected. Before you decide on a company name, you should definitely check whether it is still available. Trademark databases and lawyers specialized in trademark law may be able to assist with this.
Couldn't find what you were looking for?
Check out these other great options.
Live Chat
Chat with one of our IONOS experts.