Website Builder
Build your website, your way
Create a professional-looking website in minutes without any coding or skill.
See plans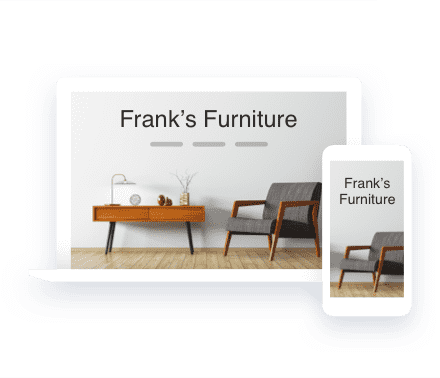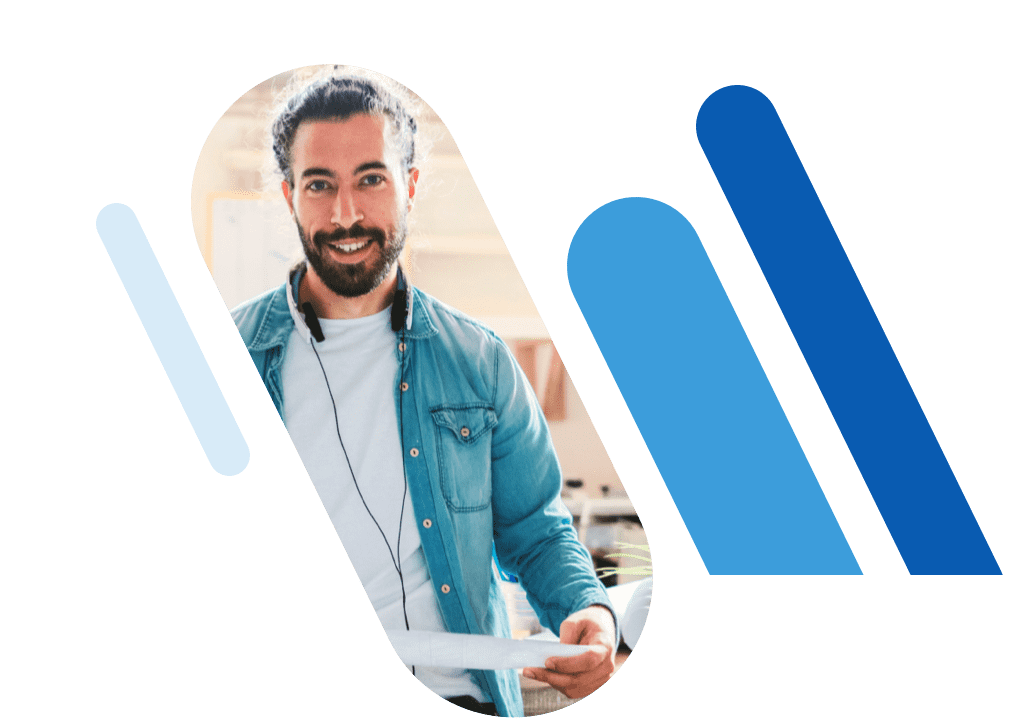 Create a website in three steps
Build something awesome for your business, your portfolio, or yourself.
Choose a design
Make your website stand out with templates that are right for your industry and ideas.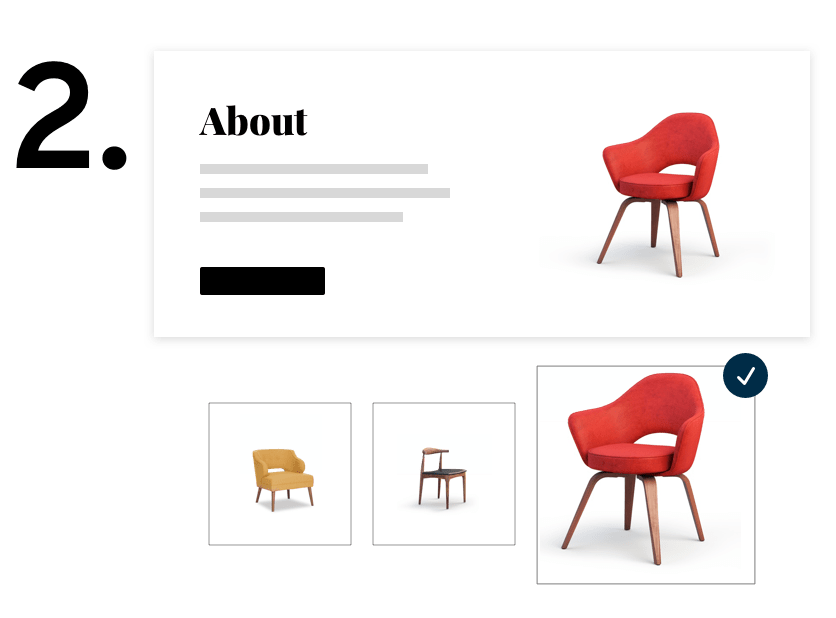 Add your content
Add your flair and make it yours. Customize the template, add text, and images.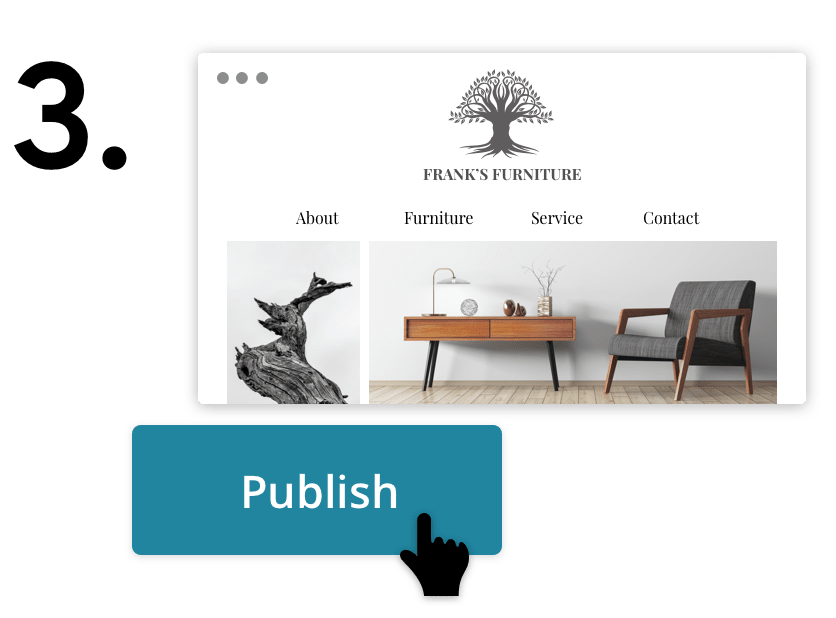 Publish your site
All set? Hit Publish and your site will be online on your own domain (web address).
Get started with a template
Choose a design that fits your industry or passion. Then customize it to make it yours.
Get inspired with an industry-specific template for your website. Personalize it with your texts and images to turn your idea into a real online space.
See all designs
Make your ideas reality
Start with designer templates. Add your own content. Publish your website.
Text and images
Easy editing. Flexible design.
Edit your images and text the way you want. Choose a font you like and access over 17,000 free high-quality photos.
All templates are responsive, meaning your website will adapt to look great on different devices like PCs, tablets, and smartphones.
AI powered
Automatic text generation
Unleash your creativity with our AI text generator and produce fresh unique website content in seconds, saving you time and energy.
Search engine optimization
Get found on Google
Your website is already built for success on search engines, with fast loading times and user-friendly designs. Plus, helpful tools make further search engine optimization easy.
More than just a website creator
MyWebsite has everything you need for your online presence.
Professional email
Wouldn't you rather promote your brand than someone else's? Communicate professionalism with yourname@yourdomain.com
Domain and SSL
Your domain is free for the first year. We also include an SSL certificate to help protect your visitors' data.
Responsive design
No matter what device your visitors are using, responsive design means your website is always displayed flawlessly.
Easy analytics
Keep track of visitor numbers and other statistics with the analytics tool. Use the data to improve your website even more.
Built-in privacy tools
Privacy matters. Make your site transparent with a ready-made cookie banner and comply with strict privacy laws like the GDPR.
Grows with you
Thinking bigger? Great! Easily add marketing tools or an online store to your website at any time.
Your online presence. One dashboard
Keep track of everything from one place, the Presence Suite. See your progress, get suggestions for the next steps, and quickly access apps and other IONOS products you're using.
Learn more
Choose how you want to build your website
Starter
An intuitive editor for beginners who want to get online quickly
---
6

months
$
5
/month
then
$9
/month
6

months
$
5
/month
then
$19
/month
Build a stunning website fast without any experience

Professional templates to start easy with pre-built section designs and colors

Domain included for 1 year
Professional email address with 2 GB inbox
Includes 10 GB webspace & 10 pages
Track your competitors' Google and social media activity with marketingRadar
Plus
A powerful editor to customize your website design
---
12

months
$
1
/month
then
$15
/month
12

months
$
1
/month
then
$25
/month
Build a website, customize your design, and add custom html

Utilize flexible sections and colors included with our professional templates

Domain included for 1 year
Professional email address with 12 GB inbox
Includes 50 GB webspace & 200 pages
Track your competitors' Google and social media activity with marketingRadar
Integrated online booking tool
AI text generator BETA version. Create unique text in seconds for any purpose, automatically.
Pro
The perfect combo of a powerful editor and SEO Optimization Tool
---
6

months
$
15
/month
then
$25
/month
6

months
$
25
/month
then
$50
/month
Build a website, customize your design, and add custom html

Utilize flexible sections and colors included with our professional templates

Domain included for 1 year
Professional email address with active sync on all devices and 50 GB inbox
Unlimited webspace & pages
Track your competitors' Google and social media activity with marketingRadar
Integrated online booking tool
AI text generator BETA version. Create unique text in seconds for any purpose, automatically.
SEO-optimization with rankingCoach Essential
Individual support dedicated to you
Your personal consultant is here to help you if you need it.
One contact for all your questions
Your personal consultant is your single point of contact for all things website-related. Get in touch if you have a question, or just want some ideas for getting the best out of your new product. They're available for you via a direct phone line, email or chat.
Learn more
Why choose IONOS?
Partnership
We've partnered with millions of customers helping them get online and growing
25 years' experience

We bring reliability, state-of-the-art tech and over 25 years of experience helping businesses succeed online.

Support that really helps

Our award-winning support team is here whenever you need them, 24/7, all year.
Security
Your data is in safe hands — and always available when you need it.
US data centers

We operate our own ISO 27001 certified data centers to ensure the highest levels of performance and georedundancy.

Guaranteed uptime

Our servers have 99.99% uptime, so your website will be available when you and your customers need it. You'll get peak page loading times too.
Transparency
Fairness matters to us. So we keep our pricing and communication transparent.
30 days risk-free

Not satisfied or have the wrong product? Cancel online or by phone in the first 30 days for a full refund — guaranteed.

No surprises

You get what you see. And there's no fine print. Prices and offer terms are displayed on screen before you order.
Website builder: Make your own personal website easily
FAQ – Frequently asked questions
The cost of a website always depends on how extensive it is. The more web design options and features you use, the more you'll need to budget for. If you want to create your own website with a website builder, you'll pay between $9 and $25 a month, depending on the plan you choose and the features you need. If you want a custom-made website or online store, you can expect to spend several hundred dollars.
The skills you need to create your own website depends on how you're creating your website, either the classic way or with a Content Management System (CMS).
The classic way with a HTML editor and CSS requires a lot of previous knowledge and experience of website design to make a professional and functional website.
However with a CMS, otherwise known as a site builder, even beginners can create a website with an easy-to-use interface. Although these tools have gotten more advanced over the years, you'll still face some limitations in terms of design options.
Yes. You don't need to spend tons of money to create a beautiful, feature-rich, and functional website for your business needs. Our website builder was created to help small businesses create their own website fast and without previous web design knowledge. IONOS makes it easy and affordable.
Yes, there are a few ways you can go about transferring your site. You can transfer the site yourself or let our professional web team take care of the whole process for you.
Do-it-yourself
1. Pick your plan.
Look through our plans and choose the one that fits your needs. The plans differ from the number of pages you can make, the number of useable designs, and a few other features. Also pick a contract term and payment schedule that works best for you.
Move your website and content to IONOS.
We make it easy to migrate your content to our servers and website templates. If you need support during the process, we're available 24/7.
3. Transfer your domain.
The last step is to transfer your existing domain to us and terminate your old contract. Once that's done, you're website is now hosted by IONOS.
No with our beginner-friendly website builder, you don't need any previous experience with any coding language. Our simple step-by-step approach will guide you through the creation of your website.
When you create a website with IONOS, you can expect unparalleled safety and security for both your data and your visitors. We protect against data loss, viruses, malware, and other threats.
For legal requirements needed for professional websites, IONOS can provide the necessary legal texts that deal with some issues. Finally, should you have any further questions or issues regarding security or legal operation, our experts are on hand 24/7 through telephone or email.
Blogs have become an integral part of many websites, because it provides current and meaningful content to your visitors. A blog provides content directly to your customers and allows you to regularly update them on business developments.
On a social aspect, blogs are great for sharing, networking, and creating a supportive digital community.
Blogs also help to organically increase your website traffic and Google ranking, which in turn help you sell more of your services or products.
Yes! IONOS offers valuable tools for lead nurturing and generating repeat business. Here's how we help our customers build relationships with their customers:
Step 1: Check Site Analytics
Use IONOS Site Analytics tools to learn more about your customers. You gleam important insights like where did customers find your website, which of your pages are most popular, where do you customers live, and more.
Step 2: Nurture leads
After understanding your customers create content for them. Make blog posts, marketing emails, downloadable e-books, and more.
Step 3: Make sales easy for everyone
Our Web Apps let customers book their appointments or make their online purchases with ease, helping you get more conversions and less drop offs.
Step 4: Maintain the relationships
Keep customers coming back by sending them coupons and notifications about new products or services. Connect with them on social media. Offer a section on your website featuring the latest industry news and trends. With IONOS, you're always providing value and staying connected with your customers.
Yes! IONOS isn't just in the business of offering free websites and affordable hosting. We offer several different options for attracting new customers to your site.
Get traffic from Google with search engine optimization (SEO)
Along with our website builder, IONOS offers a set of SEO tools. They're both beginner friendly and powerful for newbies and experts alike. Along with optimizing your site when you first build it, our SEO tools provide ongoing analysis of your site's text and structure to improve your Google rankings.
Attract visitors from social networks
Whether you're active on Facebook, Twitter, Google+, Instagram, LinkedIn, or other social networks, our web apps connect your social media accounts to your business website. If you own a restaurant, register your business with Foursquare so that guests can check in and find each other.
Take advantage of local search
IONOS can register local companies with Google My Business so that you're easy to find on Google Maps, Search, and Google+. You'll be able to display the same address, phone number, hours of operation, and more across all of Google's services.
A free website builder is software that allows you to create a free website quickly online. These programs work in your browser, so you don't have to download additional software to your computer. You just need to log in and design your site. Learn more with the IONOS Website Builder.
Hosting
Free site builders let you create websites even without coding knowledge. However, the downside is that is that they rarely offer affordable hosting services. Plus, they make it difficult and complicated to use an external web hosting provider. Some that do offer free hosting, often do so at the expense of a full-feature list or offer hosting in exchange for placing ads on your site.
Templates
Templates are great for beginners. However, the design possibilities are limited with fixed templates, especially with free ones. There may also be other websites using the exact same template, making it difficult to stand out from the crowd.
Email
Many companies prefer their employees to have uniform email addresses, usually containing the company name for extra professionalism. However, free domain-specific email addresses aren't possible with free website builders and some don't even offer them for a fee. You may need to use a plugin, add an email function, or use an external service.
Couldn't find what you were looking for?
Check out these other great products.
Live Chat
Chat with one of our IONOS experts.