MyWebsite Now Plus
Create a business website
Easily get your business online

Integrated online booking tools

Professional templates & 17,000 stock images
See plans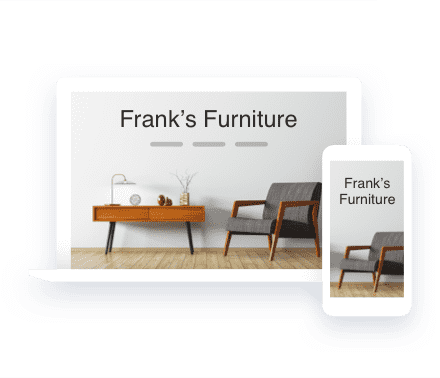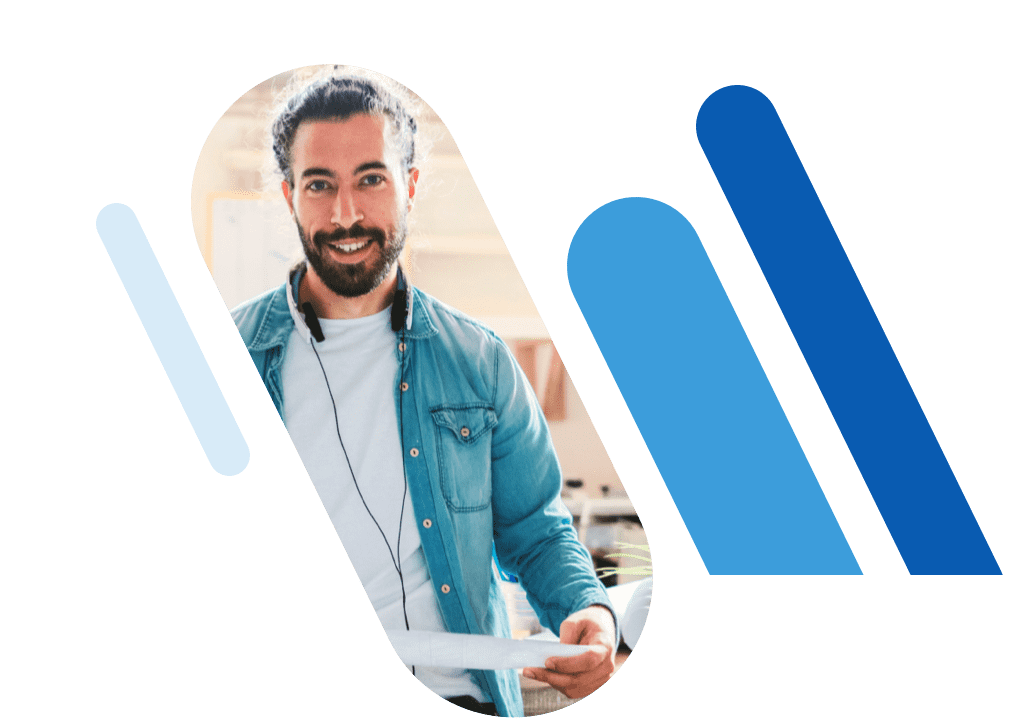 Why is it important to have a business website?
Your customers are online
Nowadays, most customers expect businesses to have websites to check for their legitimacy, along with important information like opening hours, your location, and ways to get in touch.
MyWebsite Now Plus enables you to do all this and more with an easy-to-use website builder. Requiring no programming skills, intuitively create a standout website that grows with you.
Inspirational templates for every business
Optimized to look great on desktops and mobile devices.
Design a website for your business
With responsive designs, customization options, image editing, and SEO
Drag and drop editor
Design your website, your way
With flexible sections and an easy-to-use drag and drop editor, you can easily add and move your content to make ideas come to life on your website.
Presence Suite
Keep track of your project
Keep track of everything from one place, the Presence Suite. See your progress, get suggestions for the next steps, and quickly access apps and other IONOS products you're using.
Learn more
Outpace your competition
Automated competitor monitoring
Stay one step ahead with MyWebsite Now's integrated monitoring tool. You can easily track your competitors' social media and Google activity, so you always know what's going on.
Get found
Boost your visibility and connect your social media
With MyWebsite's integrated SEO tools, your website is primed for success. Optimize your content, list yourself locally, and integrate your social media, so you can easily reach all your customers through one centralized place.
Privacy and peace of mind, built in
Make your website GDPR compliant in just a few clicks.
Create privacy settings and cookie banners
With the built-in cookie management tool, your visitors have full control over which cookies and content are used and displayed. You can also set privacy settings by region and language.
Along with that, your website will be automatically checked for any tech that requires consent.
With transparent privacy and cookie settings, your visitors will know you take their data protection seriously. Plus, if you're doing business in the EU, it'll make your website legally compliant with the GDPR.
Keep in touch with your customers
MyWebsite Now business apps make it easy.
Online booking tool
Automate your reservation or appointment process by letting customers book online.
Directions
Make it easy for your visitors to find their way to your business with Google Maps.
Image archive
A picture is worth a thousand words, whether it's a customer testimonial or a team photo.
Contact form
Let your customers easily contact you through a form with all the details you need.
Opening hours
Display your opening hours and contact details in an easy to find place.
Essential features for your business website
Drag & drop editing
Just click and drag to move your content around. It's that simple.
SEO ready
Dynamic features help you get found on Google and other search engines.
Responsive design
Look perfect every time no matter what device your visitor is using.
Quickly built with sections
Predefined sections with content suggestions help to quickly get your website up and running.
Ad-free
Our affordable prices aren't paid for by ads. Your visitors will only see your products or services.
Sell online
Select MyWebsite Online Store for a built-in online shop with all major payment and shipping options included.
Professional email address
Promote your brand with an email that matches your business.
Bonus features
Free domain, SSL certificate, and email account come included. We got you covered.
Automatic image optimization
Images are automatically adjusted to each device, so your pages load faster.
Flat UI design
Refine your web presence with modern designs that use a fast-loading flat interface.
Color overlays
Customize your pictures and videos with color overlays. Control both the color and quality.
Image editing
Edit images directly in the integrated photo editor. Crop images, resize them, or add overlays.
Over 100 fonts
Modern, classic, quirky. Choose from over 100 fonts to match your design.
Fixed navigation
The "sticky navigation" stays visible as you scroll for a better user experience.
Videos
Easily embed YouTube, Vimeo, or DailyMotion videos on your website to increase engagement.
Photo galleries
Pick from several layouts and customize them with text, buttons, hover effects, animations, and more.
Easily upload files
Add pictures from your computer or from outside sources such as Dropbox, Google Drive, and Facebook.
Favicon
Personalize your website with a favicon that appears on the tab when your website is open.
Copy and paste
Simplify the creation of your website by copying and pasting existing elements.
Duplicate pages
Duplicate any page on your website and reuse its design and layout in another area.
Mobile management
Manage your store from anywhere with the IONOS eCommerce App.
Monitoring
Monitor sales and keep track of your monthly revenue in one centralized place.
Secure cloud solutions
Advanced data centers ensure that data storage complies with the latest privacy standards.
Customizable invoices
Invoice templates can be edited via HTML to show additional and more specific information.
Adjustable tax rates
Tax is calculated and added automatically, but you're able to set them manually too.
Added security
Optionally equip your online store with fraudulent order detection.
Improved Google ranking
Use preconfigured text masks in the shop to create customized search engine metadata.
Facebook ads
Connect a FB account to your store and reach more customers while in budget.
Google Ads
Promotes products with Google Ads. Create an account and decide what you want to spend.
Choose your MyWebsite plan
Starter
An intuitive editor for beginners who want to get online quickly
---
6

months
$
5
/month
then
$9
/month
6

months
$
5
/month
then
$19
/month
Build a stunning website fast without any experience

Professional templates to start easy with pre-built section designs and colors

Domain included for 1 year
Professional email address with 2 GB inbox
Includes 10 GB webspace & 10 pages
Track your competitors' Google and social media activity with marketingRadar
Plus
A powerful editor to customize your website design
---
12

months
$
1
/month
then
$15
/month
12

months
$
1
/month
then
$25
/month
Build a website, customize your design, and add custom html

Utilize flexible sections and colors included with our professional templates

Domain included for 1 year
Professional email address with 12 GB inbox
Includes 50 GB webspace & 200 pages
Track your competitors' Google and social media activity with marketingRadar
Integrated online booking tool
AI text generator BETA version. Create unique text in seconds for any purpose, automatically.
Pro
The perfect combo of a powerful editor and SEO Optimization Tool
---
6

months
$
15
/month
then
$25
/month
6

months
$
25
/month
then
$50
/month
Build a website, customize your design, and add custom html

Utilize flexible sections and colors included with our professional templates

Domain included for 1 year
Professional email address with active sync on all devices and 50 GB inbox
Unlimited webspace & pages
Track your competitors' Google and social media activity with marketingRadar
Integrated online booking tool
AI text generator BETA version. Create unique text in seconds for any purpose, automatically.
SEO-optimization with rankingCoach Essential
More than just support
Your own personal consultant
Got a question? Your personal consultant is here to offer expert advice and make sure you get the most out of your site. Just ask...
...How can I start a blog using MyWebsite?
...How can I rank better on Google?
...Which color palette should I use for my industry?
Learn more
More ways to create your website
Online stores
Sell online
An online store can be added to a MyWebsite package at any time.
Benefit from the integrated eCommerce tools of the MyWebsite packages — perfect for selling on Amazon, Google Shopping, and eBay.
Learn more
Creating a successful business website
FAQ – Frequently asked questions
An SSL certificate serves as proof of a website's identity and also enables the browser and server to establish an encrypted connection. All information transmitted by your website is encrypted, which protects it from third-party access.
An SSL certificate is the industry standard
For every company appropriate encryption is industry standard. It ensures data security and increases customer trust and is therefore very important for a company's reputation. Every company website should therefore have a valid SSL certificate. If no certificate is available, some web browsers even issue a security warning. A missing SSL certificate can also have a negative effect on search engine rankings.
The abbreviation ROPO stands for "Research online, purchase offline," referring to the phenomenon where consumers first obtain information online about a product. But they only decide to purchase it in the store, where they can touch and feel it first.
Online presence
Creating a business website is a great way to draw interested people's attention to what your company is offering and encourage them to buy the products or use the services. It is irrelevant whether the purchase is made online or offline. Both distribution channels are interlocked and can complement each other.
Increase sales
A well-thought-out and properly optimized online store also greatly benefits your brick and mortar store. In order to make the most out of these selling opportunities, businesses with sales goals should create a business website using a website builder, or have one created for them.
Try MyWebsite Business from IONOS right away! If you wish, you can use WordPress to create a website for your business, display your company's offerings in several languages, access customer reviews and online appointment planners via business web apps, and conveniently manage reservations while out and about.
Yes. There are helpful tools that you can use for local search engine optimization. This will increase your reach and make it easier for you to be found online as well as locally. These include online registers or web portals where you enter your company's location and contact details. In most cases, you can also define local keywords and, if necessary, even upload pictures and videos. These registers and portals are like online business directories, which many users access either directly or indirectly (for example, via search engine results).
Optimization measures like these are an important building block for local SEO. In this way, you are actively increasing your website's ability to rank better, at best, in local search queries on Google and other important web portals. Your localized content will then be listed higher in the search results pages and can be found more easily by interested parties and (potential) customers when their search queries correspond to what your business is offering. Moreover, due to taking advantage of these registers, your company location and relevant information can also be found in numerous apps and navigation systems that access these location-based data sources. Potential customers have everything they need to know about your company on their screens. And in the best-case scenario — more customers mean more sales.
Of course, you can always create profiles manually on dozens of relevant portals, although it does take a lot of time and effort to create each profile, enter the information, and keep checking it to make sure it is always up-to-date. In addition to this, you may have to wait a while for your entries to be activated.
Would you like to benefit from these web portals for local SEO without spending a lot of time setting them up? Do you want to save yourself the time of having to maintain multiple accounts? You can do this with List Local from IONOS. The big advantage of this highly effective tool is that with List Local, you can conveniently and efficiently manage your data via a single user account, which is connected to all the other platforms where your company is listed. This saves you having to interact with each individual online register or web portal, and yet you still benefit fully from all the possibilities for your local search engine optimization. Would you like to change, update, or add new information? Thanks to List Local, this can be done with just a few clicks. All changes are directly and automatically applied to all linked portals.
Another advantage: With List Local, you not only keep your information up to date and protect it from being manipulated in any way, but the tool also makes customer support much easier. Thanks to a clearly arranged inbox, you have a central overview of new customer reviews, comments, and photo uploads for your company in all linked portals. If necessary, you can react all the more quickly and respond to inquiries and customer feedback, for example.
Couldn't find what you're looking for?
Check out our other great solutions.
Live Chat
Chat with one of our IONOS experts.