Free Private Domain Registration
Wide range of top-level domains

Free for eligible domains

Free domain privacy to protect your domain

Free email account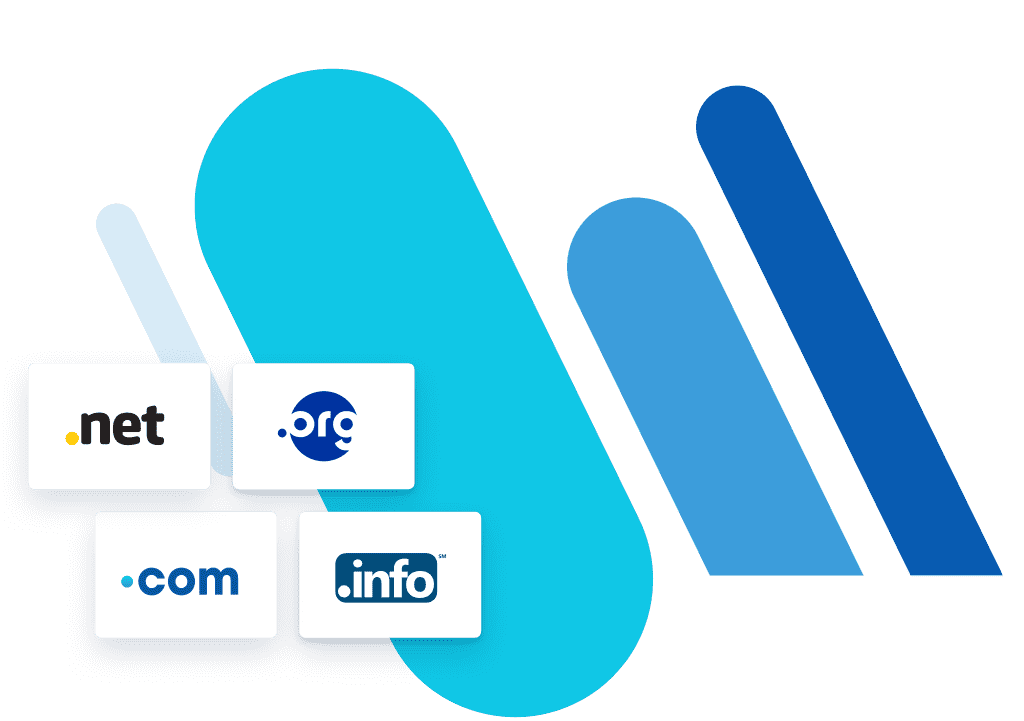 Eligible for free anonymous domain registration
Difference between private and public domain registration
Public domain registration
Private domain registration
Registrant | Oneandone

Registrant

Jane Doe

jane@jane-domain.com

77 Atwater Road

Townsville, TX 54321

(12) 555-1234

Registered: Oneandone

Domain Name: jane-domain.com

Created on: 22-Nov-15

Expires on: 22-Nov-16

Last Updated on: 23-Nov-15

Oneandone

Private Registration

1&1 Internet, Inc. - https://1and1.com/contact

701 Lee Rd. Suite 300

Chesterbrook, PA 19087

(877) 461-2631

privacy@1and1.ca

Registered: Oneandone

Domain Name: jane-domain.com

Created on: 22-Nov-15

Expires on: 22-Nov-16

Last Updated on: 23-Nov-15

Administrative Contact

Jane Doe

jane@jane-domain.com

77 Atwater Road

Townsville, TX 54321

(12) 555-1234

Private Registration

1&1 Internet, Inc. - https://1and1.com/contact

701 Lee Rd. Suite 300

Chesterbrook, PA 19087

(877) 461-2631

Technical Contact

Jane Doe

jane@jane-domain.com

77 Atwater Road

Townsville, TX 54321

(12) 555-1234

SCHLUND+PARTNER AG

jane-domain.com@registrar.schlundinfo

701 Lee Rd. Suite 300

Chesterbrook, PA 19087

(877) 461-2631
Whois Data confidentiality for your domain
Protect Your Privacy
When you choose private registration for a domain name with IONOS, you will benefit from ultimate privacy and anonymity; this is achieved thanks to IONOS acting as a middle man between you and the WHOIS database, the resource that stores publicly available contact details. This means that, instead of your personal information appearing on the database, IONOS will provide generic company details as a replacement.
Private domain registration allows you to keep your details out of the hands of spammers, telemarketers, data miners, and anyone else who might misuse it. This helps your website remain secure and ensures your privacy is never compromised.
Your Choice of Private Domain Name
When choosing private domain names, certain restrictions placed on TLDs mean that you don't have quite the same choice as you would with a standard domain. However, you are still free to choose from .com, .net, .org, .biz, .info, .mobi, .name, .cc, .tv, .mx, and .com.mx. – enabling you to combine a customized domain name with the superior security features of private domain registration.
Whichever TLD you choose, you can expect IONOS to provide you with the same great features and services. This means that your private domain will include all of the same functionality as one of our standard domains – the perfect toolset to create your next website.
Simple Setup and Management
IONOS makes it easy to set up and manage your private registration for a domain name. Once you have chosen to register your private domain, we will enter IONOS's phone number and address into the WHOIS database. In addition to this, we will enter a proxy email address as your anonymous contact detail that is only accessible by you, with all emails being forwarded to an account of your choice.
Management of your private domain is done through the IONOS Control Panel. Here you can choose to enable or disable your private domain name, a service that IONOS offers completely free of charge. After 24 hours, the WHOIS database should be updated with your anonymous information – allowing you to be assured that your personal details are secure.
Your personal consultant
Helpful advice from a single point of contact. Exclusively for you. Experience customer service on a whole new plane. All this and more, free.
Learn more
Anonymous Domain Registration
FAQ
Private registration for a domain name allows you to remain anonymous and helps to increase the privacy and security of your website. Whenever you purchase a standard domain name, your registrar is required to pass on your personal information to ICANN (Internet Corporation for Assigned Names and Numbers). This is then associated with your domain and registered within the WHOIS database. The personal information contained within the WHOIS database – including name, postal address, email address and phone number – is then available to members of the general public.
However, a private domain gives you the benefit of removing your personal details from the WHOIS database and replacing them with those of the registrar. In essence, it works in the same way as removing your telephone number from any publicly available listings – allowing you to keep your contact details out of the hands of strangers. In this case, IONOS replaces your registrant details, administrative contact details, and technical contact details with our own. This anonymity is particularly important to ward off threats to online security. A private domain gives you the peace of mind to continue operating online without sharing personal information with would-be hackers or other would-be threats.
A private registration domain is most certainly worth it if you wish to increase anonymity on the web and operate a website with an extra layer of security. Having the option of hiding your personal contact details will help you to concentrate on building your business without having to deal with mountains of spam email or other unsolicited contact. Online threats may also be reduced as hackers will not be able to access your personal details.
A private domain is also worth it if you currently use one of the supported TLDs which are: .com, .net, .org, .biz, .info, .mobi, .name, .cc, .tv, .mx, and .com.mx. If your website is already associated with one of these domains, then transferring to a private domain registration on renewal is simple. All you need to do is access the IONOS Control Panel and click the "manage domains" tab. From here you can follow the "edit domain settings" link and proceed to update your settings. Once you have selected the "private" option, please wait around 24 hours until WHOIS updates the information in its database.
When you sign up for a domain with private registration, IONOS replaces the email address visible within the WHOIS database with a generic proxy address. Any emails sent to this address can be forwarded to your choice of email account. IONOS offers free email accounts as standard with our hosting packages, meaning you can easily create a private email address that also allows people to contact you through WHOIS. However, you have full control over the email you receive and our powerful spam filters help to keep out unsolicited mail.
Changing the email address that your private domain forwards mail to is simple with the IONOS Control Panel. All you need to do is log in and enter the email address you wish to use. You may even use a separate email address specifically for this purpose to further cut down security risks. However you decide to set up your email address, IONOS will help you to stay safe and secure as you build your website.
Private domain registration are applicable to selected TLDs like .in, .me, .tv, .net, .name, .org, .com, .biz, .info, .academy, .accountant, .amsterdam, .attorney, .boutique, .brussels, .club, .consulting, .domains, .email, .fashion, .football, .immobilien, .london, .miami, .ninja, .photography, .pub, .restaurant, .site, .srl, .tienda, .tips, .university, .viajes, .voyage, .website, .wedding, .wiki, .world, .xyz. For full list please refer to Help Center.
Didn't find what you were looking for?
Maybe we still have the right solution for you.
Live Chat
Chat with one of our IONOS experts.