Secure email for digital privacy
Professional data and security protection

Secure encrypted email with SSL/TLS

Email protection on any device thanks to firewalls and spam filters

Daily backups, daily protection
Starting at
$
2
/month

Risk-free for 30 days
See plans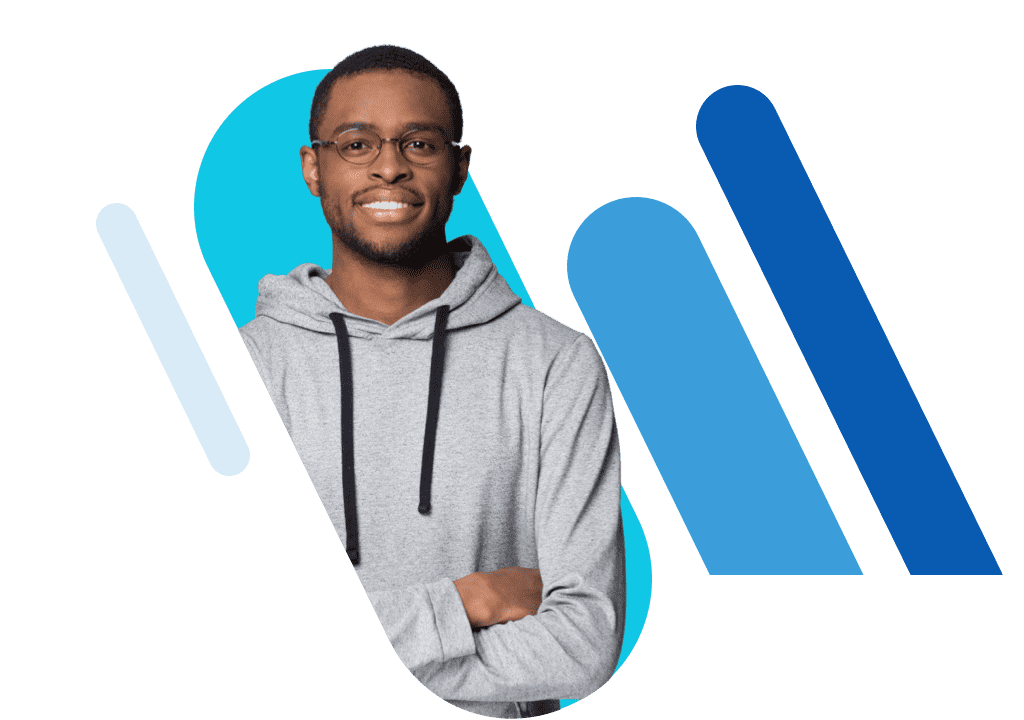 Create a secure email on any device
We offer security, freedom from advertising, and protection against cyber threats.
Security
Email security is the foundation of secure email communication and protects sensitive private and professional data. Create a secure email address and send secure emails with the best possible data protection standard thanks to our data centers with ISO-27001 certification.
Advertising-free
With our secure email solutions, you benefit from an advertisement-free email inbox. In other words, free of annoying distractions! Read and compose emails on a clear interface that focuses on the essentials. The only content that is presented to you is your personal correspondences.
Virus and spam protection
A secure and private email means protection from data theft and from harmful and unwanted content. Our firewalls, anti-virus, and advanced spam filters ensure email security where cybercrime doesn't stand a chance. Tend to your confidential correspondence with ease.
Best privacy & security standards
Maintain secure email communication on a personal and/or professional level with a secure email for business and for private use.
High security thanks to professional encryption with SSL/TLS
As a secure email provider, we use capable end-to-end encryption to ensure that only you can access your emails. This means that your emails cannot be viewed by third parties at any time. As the owner of one of our secure email accounts, you only send encrypted emails. Your privacy is therefore guaranteed at all times. Even we as a provider cannot intercept or even decrypt your data.
Rely on backups and our secure email recovery service
Backing up data should not be treated lightly. After all, unforeseen incidents such as system crashes or even natural disasters can occur at any time. IONOS offers you data protection in line with high standards. Daily automatic backups ensure that nothing is lost in your email account. Even if one of our ISO/IEC-27001:2013 certified data centers should fail, another is ready to go immediately. Other mishaps are quickly resolved, too: if your email account is deleted, it can be restored up to 7 days later. Our helpful email recovery service is just a phone call away.
All IONOS mail solutions at a glance
Flexible: Even after purchase, you can add more mailboxes at any time
Mail Basic
2 GB
Approx. 10,000 emails

---
Only
$
2
/month
Risk-free for 30 days
Continue
25 email accounts, each with 2 GB. Expand anytime. You can add mailboxes and extra storage to your package at any time.
Free domain Included free domain extensions: .ca, .com, .net, .org, .info, .me, .biz, .online.
Synchronized on all devices

Mail Business
50 GB
Approx. 500,000 emails


---
Only
$
5
/month
Risk-free for 30 days
Only
$
15
/month
Risk-free for 30 days
Only
$
25
/month
Risk-free for 30 days
50 GB email account for each user.
Free domain Included free domain extensions: .ca, .com, .net, .org, .info, .me, .biz, .online.
Premium virus protection and spam filter
Sync data across mobile devices in real-time

Team collaboration tools Shared calendar, contacts and tasks

Couldn't find what you were looking for?
We may still have the ideal solution for you.
Live Chat
Chat with one of our IONOS experts.