Email server: Secure, powerful, and reliable
Highest security standards

Automatic encryption with SSL/TLS

ISO 27001 certified and geo-redundant data centers

IMAP & SMTP
View mail offers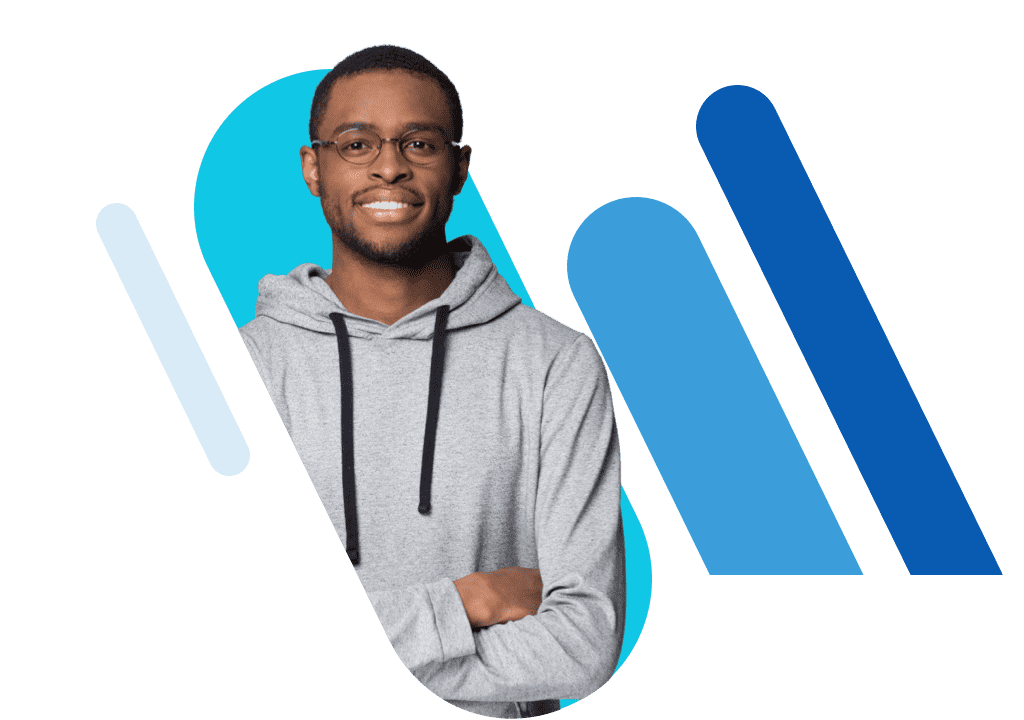 Always available thanks to IONOS mail server
With more than eight million customer contracts, IONOS is a leading provider of hosting services and cloud infrastructure. So, when you choose a mail server from IONOS, you are choosing a secure and powerful solution by experts. Our mail servers manage all tasks related to sending emails. You (or your employees) will have access to your emails thanks to
IMAP
and
SMTP
, access that's quick and easy from anywhere and with any device - an Internet connection is all you need. You can also benefit from various functions that will make your everyday work easier.
Email made for Canada
IONOS mail server with reliable protection
Digital security is never to be underestimated. Your emails may sometimes contain private information which, should not be accessible to third parties and should be kept safe. An email server from IONOS provides both these assurances. With the help of firewalls and filters, we'll secure your emails against unwanted access and dangerous attacks. You can count on the high data protection standards. In addition, we perform automatic backups on a daily basis. This means that your data cannot be lost - even in the event of a natural disaster! IONOS's data centers are certified according to ISO/IEC 27001:2013 and are geo-redundantly mirrored. Should one data center fail, another can step in immediately.
Advantages of mail hosting with the IONOS mail servers
Own mail domain – a professional impression
With all email offers from IONOS you will receive your
own email domain
free of charge. Instead of using the domain of a free email provider, you can make a professional impression with your own company name. It'll give the impression that you're serious and committed to your business. Even in the private sector, using your own domain looks impressive.
Generous storage space for multiple mailboxes
With up to 10 mailboxes and up to 50 GB, you or your employees have a lot of space at your disposal for messages and data. The email servers are also easily scalable and can grow with your business. Book additional mailboxes or more storage at any time to provide permanent space even for large files.
No advertising, no spam, highest virus protection
When hosting mail with IONOS email servers, we will help you keep your mailbox spam and virus free. Thanks to modern filters and firewalls, there's nothing to worry about. You can forget about having to use ad-blockers, too, because with an email package from IONOS, you won't be constantly disturbed at work by advertisements.
All IONOS mail solutions at a glance
Flexible: Even after purchase, you can add more mailboxes at any time.
Mail Basic
2 GB
Approx. 10,000 emails

---
Only
$
2
/month
Risk-free for 30 days
Continue
25 email accounts, each with 2 GB. Expand anytime. You can add mailboxes and extra storage to your package at any time.
Free domain Included free domain extensions: .ca, .com, .net, .org, .info, .me, .biz, .online.
Synchronized on all devices

Mail Business
50 GB
Approx. 500,000 emails


---
Only
$
5
/month
Risk-free for 30 days
Only
$
15
/month
Risk-free for 30 days
Only
$
25
/month
Risk-free for 30 days
50 GB email account for each user.
Free domain Included free domain extensions: .ca, .com, .net, .org, .info, .me, .biz, .online.
Premium virus protection and spam filter
Sync data across mobile devices in real-time

Team collaboration tools Shared calendar, contacts and tasks

Couldn't find what you were looking for?
Check out these other great options.
Live Chat
Chat with one of our IONOS experts.