Web Hosting
Fast, scalable hosting for any website
99.9% uptime

PHP 8.2 with JIT compiler

SSL, DDoS protection, and backups
See plans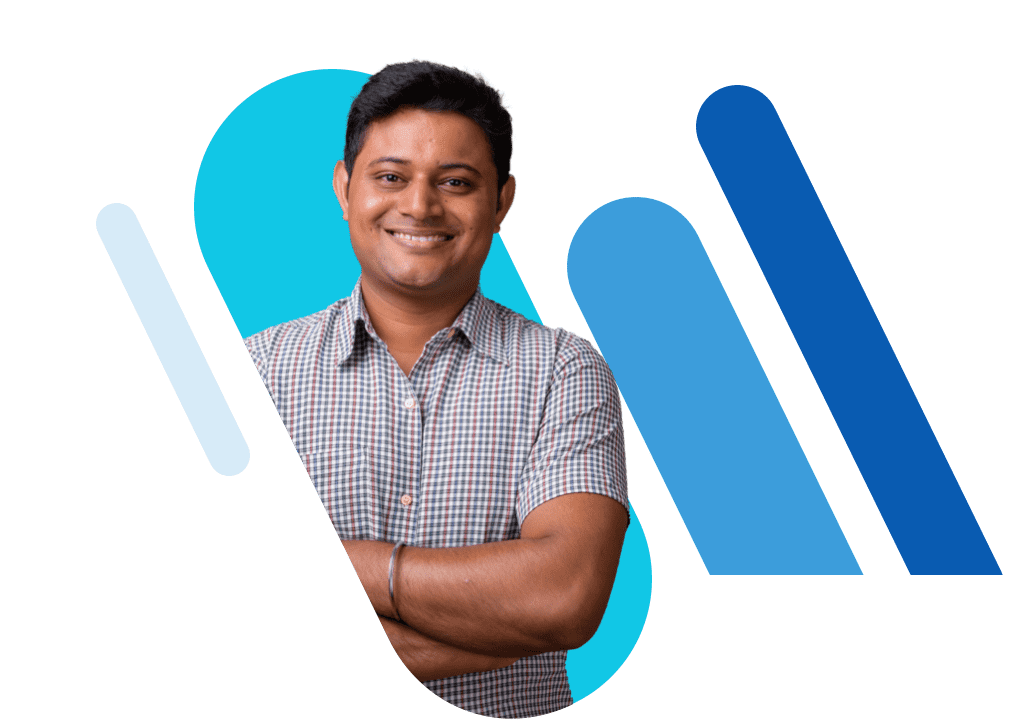 Scalable performance that's easy to manage
Immediately change your RAM and PHP memory limit to react to spikes in traffic.
Scaling your performance level can be done within seconds, so you can easily give your website some extra power to handle increased load. Level 5 performance gives you 19 GB RAM with a 768 MB PHP memory limit, meaning your site can handle up to 500 visitors per minute.
Additional performance levels are $2 each for a full month and are billed per day. We will even send you an email alert if we detect a risk of delayed requests resulting in low performance, so that you can be prepared to scale up and back down as needed.
Your favorite apps in one click
All of our web hosting packages come with a range of great plugins to enhance your website. Choose from the most popular web hosting applications including TYPO3, Joomla, Drupal and PrestaShop. All plugins are free and easy to install.
The WordPress plugin is also available to install, but for a more complete solution we recommend
IONOS Managed WordPress
.
Choose your scalable web hosting plan
Business
For one website or project
---
Only
$
8
/month
Risk-free for 30 days
Continue
Free domain Included free domain extensions: .ca, .com, .net, .org, .info, .me, .biz, .online.
Performance level 2 with up to 6 GB RAM – scalable At level 2 you have a 640 MB PHP memory limit and up to 6 GB RAM. Upgrade your performance level at any time.
Expert
For multiple large web projects
---
Only
$
18
/month
Risk-free for 30 days
Continue
Free domain Included free domain extensions: .

Performance level 5 with up to 19 GB RAM included This package comes with high performance 768 MB PHP memory and up to 19 GB RAM to run a large number of parallel processes.
SiteAnalytics Plus SiteAnalytics Plus helps you monitor site performance more efficiently. Activate it to track visit length, location, browser type, dwell time and more. You can also generate and export PDF reports of key metrics.
Your personal consultant
Helpful advice from a single point of contact. Exclusively for you. Experience customer service on a whole new plane. All this and more, free.
Learn more
PHP Extended Support
Keep using older PHP versions with PHP Extended Support from IONOS. Versions 4.0, 5.2, 5.4, 5.6, 7, 7.1, 7.2 and 7.3 are all supported, saving you the hassle of upgrading.
If you're a new customer using an old PHP version, simply transfer your website to IONOS and select PHP Extended Support when you purchase a plan.
PHP hosting
Why choose IONOS web hosting?
Speed
Dual platform technology
With IONOS web hosting, the web servers and storage are on the same platform. This means visitors to your website will get faster performance.
Scalable performance
Don't let success take you by surprise: deal with increasing traffic by instantly scaling up memory, RAM, or parallel processing capabilities.
HTTP/2 protocol
Fast page load times thanks to web servers running the HTTP/2 network protocol with multiplexing and header compression for SSL encrypted traffic.
Security
DDoS protection
Our distributed denial of service (DDoS) protection safeguards your website from incoming attacks and keeps you online.
Back up and restore
Backups of up to six days of data are automatically stored, letting you recover files from restore points if anything is deleted or lost.
Wildcard SSL and SiteLock
All packages include
one free Wildcard SSL certificate
. For additional protection, the Unlimited Pro and Expert packages include SiteLock malware protection. SiteLock scans your web pages and safeguards you from possible vulnerabilities.
State of the art
Content delivery network
The Cloudflare CDN automatically distributes your website to over 60 data centers around the globe, so it loads extra fast from anywhere.
Mobile admin app
Manage products and billing on your smartphone or tablet by installing the IONOS Hosting Manager app.
Latest technologies
A platform built on advanced technologies ensures top levels of performance. The latest version of PHP, with a 768 MB memory limit, means your websites are faster and more secure. With our PHP Extended Support, you can continue using older PHP versions from 4 onwards.
Compare IONOS hosting solutions
See how our hosting products measure up. For more guidance on finding the best match for you, visit our
hosting solutions
page.
Web Hosting
ASP.NET Hosting
WordPress Hosting
Dedicated Hosting
VPS
Resource allocation
Shared environment
Shared environment
Shared environment
Dedicated server
Dedicated cloud resources
Operating system
Linux
Windows
Linux
Linux
Linux/Windows
Server administration
Managed
Managed
Managed
Managed
Root
Storage type
HDD
HDD
SSD
HDD/SSD
SSD
Storage capacity
10 GB to Unlimited
50 to 500 GB
25 to 200 GB

Up to 2 TB HDD (hardware)

Up to 800 GB SSD (hardware)

10 to 240 GB
PHP memory
256 to 768 MB
256 MB
768 MB
Unlimited (limitations only due to dedicated resources)
Unlimited (limitations only due to dedicated resources)
RAM
512 MB to 19 GB (scalable performance level)
200 MB to 2GB
Up to 19 GB
16 to 64 GB
512 MB to 12 GB
CPU
Shared server resources
Shared server resources
Shared server resources
4 cores
1 to 6 vCores
Skill level
Beginner/advanced
Beginner/advanced
Beginner
Beginner/advanced
Advanced/expert
Suitable for
Small and medium-sized standard web projects
Small and medium-sized standard web projects
Small and medium-sized standard web projects
Larger web projects that require high performance levels and their own network connection
Large and complex web projects with high traffic volumes and high CPU and storage demands.
Learn more
Web Hosting
ASP.NET Hosting
WordPress Hosting
Dedicated Hosting
VPS
Still haven't found what you're looking for?
We may have the ideal solution for you.
Find a partner for your project
Support from the pros
Choose the right web hosting solution with advice from an expert. Our independent Agency Partners can even help you set up and manage your product.
See Partner Network
Web hosting
FAQ – Frequently asked questions
Whether a large or small business, an institution or private user, anyone planning on creating an online presence will require the appropriate storage space for their future website. This is where web hosting services come into play: the provision of storage space for a website by a hosting provider (also known as a provider). Such storage space is referred to as web space. The provision of web space on a server (a computer designed for this purpose), as well as providing the necessary network connections, is usually done at a cost. To put it simply: the customers rent web space from a web hosting service provider.
In order to be able to offer customers the highest technical standards at low prices, IONOS provides web hosting in the form of shared hosting.
There are a number of factors to take into consideration when choosing your provider. Look for an experienced provider that can offer you a tailor-made service for your web project, as well as flexible booking options in case the need for system resources increases or decreases.
Your data should be stored among the most secure systems with strict data regulations. The provider you opt for should constantly invest in the security of your data and your IT infrastructure. Pay attention to transparent prices, flexible tariffs and contractual terms that best suit your needs.
Powerful IT resources and security measures come at a price and must always be state of the art to protect customers' technical infrastructure and data effectively. When it comes to "free" web hosting plans, we recommend proceeding with caution. First, check if there are any hidden costs. Secondly, many providers tend to display advertising on their customer websites. Even if the free basic features attract you, necessary functions or additional system resources often need to be purchased later. This ultimately results in your "free" option costing you money.
You can also operate your own server but then you bear the costs of infrastructure, security and maintenance yourself. As an experienced provider with millions of customers, IONOS offers a professional web hosting service at a low price, as well as scalable services as required. Numerous applications like WordPress and Drupal are included and can be installed in just one click. We take care of security and technology so that you can devote yourself to your internet presence.
Which web hosting plan is the right one for me?
This depends on your requirements. If you are planning a simple website, consisting mostly of static HTML pages and minimal multimedia content, and with manageable data traffic, then our starter package is the ideal option for you. Of course, we also offer more complex packages that are suitable for dynamic web projects and high traffic.
With our most powerful web hosting packages, you can comfortably manage resource-intensive, multimedia-based websites as well as extensive online shops. Compare the respective product details to find the right web hosting packages. We will be happy to advise you. You will also find comprehensive instructions and detailed information on all aspects of web hosting in the IONOS Help Center.
Are web hosting services expensive?
IONOS offers you attractive deals for professional web hosting. The costs vary depending on the package you opt for and the optional additional features you choose. Please refer to the respective package for more information.
Which target group is the IONOS web hosting package best suited to?
Our packages are aimed at companies, agencies, institutions and private individuals. Beginners will find suitable offers just as easily as bloggers, web developers, students and start-ups. We offer companies and agencies enough storage space and resources for multimedia company websites, brand showcases, and extensive eCommerce sites. IONOS web hosting is also a suitable option for anyone who wants to move to an experienced provider.
What is the difference between web hosting and a server?
A server, or web server, is part of the web hosting infrastructure. They are powerful computers on which both configuration files and the data of the hosted websites are stored, i.e. websites and all website content. A root server is a server with "root access" to the configuration data of a server.
The IONOS web hosting service does not offer root access as we take care of all the necessary configurations for you. If you choose a dedicated server, a virtual private server or a cloud server, you will have root access and can configure the server yourself.
What is the difference between web hosting and a domain?
A domain is an internet address that leads to a web server. This server stores the respective contents, services and offers that you publish on your domain, i.e. the content that makes up your entire website. If you enter an internet address in the search bar of your web browser, you can retrieve the data that has been provided on the respective server. Providing adequate storage space on a web server is called hosting. Your domain is your business card on the World Wide Web. It should be as simple and at the same time as distinctive as possible, so that interested parties can easily find your content on the internet. An internet address ideally consists of a short and memorable domain name and a distinctive top-level domain (also known as an extension), for example .de or .com. A domain is structured as follows: www.desireddomain.com.
If you wish, we can provide you with web hosting without a contract period, i.e. with monthly billing and a cancellation period in the corresponding tariffs is only one month.
IONOS web hosting is ideal for running WordPress; there is a complete package available especially for this.
The tariff includes a certain amount of data storage.
If you have any questions: Our support is available 24/7. In addition, your personal consultant will also be at your side – completely free of charge.
All our web hosting packages include an SSL certificate.
Discover these special features and many more with our web hosting packages!
Yes, our shared hosting plan includes over 70 applications that can be installed with just a few clicks. Thanks to the quick and easy installation process, you can enjoy this wide variety of apps instantly and without any hassle. The IONOS web hosting plan provides 100% compatibility with apps such as the following, plus a whole lot more.
MediaWiki
The Wiki hosting app MediaWiki is one of the many applications included in the shared hosting plan. The software is open source, written in PHP, and allows users to create and edit webpages in the classic Wiki style – just like Wikipedia or Wiktionary. Wiki hosting is one of the most popular open source software options and works perfectly with IONOS web hosting.
phpBB
Another app installed with just a few clicks via the IONOS shared hosting package, is the popular phpBB open source forum or bulletin board system. Users can enjoy advanced administrative control panel services and extensive moderation tools.
Mantis Bug Tracker
This popular bug tracking system keeps users up-to-date on any project or software issues with email notifications.
Form Tools
Also available is the Form Tools app, which is ideal for anyone using forms on their website. The PHP/MySQL script allows users to manage all forms and their data in one centralized place.
Zen Cart
Zen Cart is an online store management solution for e-commerce companies. The open source shopping cart add-on transforms any blog into an e-commerce platform.
Live Chat
Chat with one of our IONOS experts.