Improve your trust with a .org domain
Use a .org domain for your established organization and increase awareness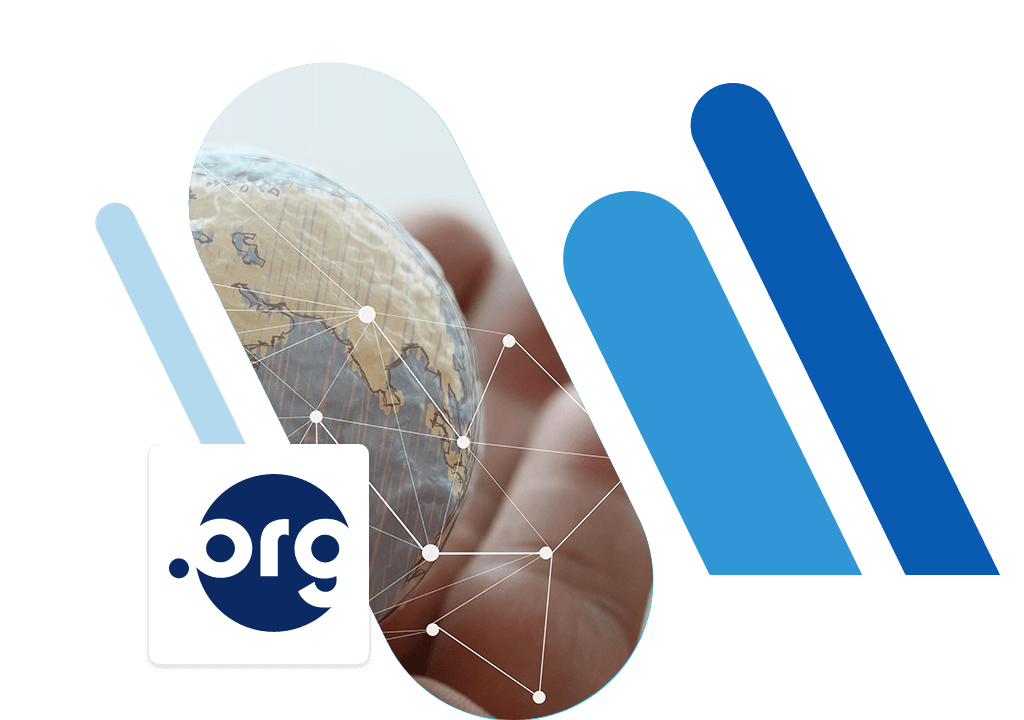 One of the original top-level domains (TLDs)
Position your organization in the world wide web
Your organization is a foundation or a non-profit organization and you want to benefit from one of the most trusted domain names? .org is a global online standard domain name. Websites using the top level domain .org are renowned for providing some of the most reliable and trustworthy content found on the web. Register your .org domain with IONOS and benefit from the trustworthiness that this domain name represents.
See what sets a .org domain from IONOS apart
Email
A professional email address (for example: me@mycompany.com) connected to your domain with 2 GB of mailbox space to start. Upgrade anytime for more space.
Security
For reliable protection of your website visitors and to increase your ranking on Google, one SSL Wildcard Certificate is included per contract.
10,000 subdomains
Up to 10,000 subdomains to customize and structure your website, for example: news.mycompany.com.
Easy setup
One-click activation makes it easy to connect your domain with email, hosting, or social media profiles.
Domain lock
The domain transfer lock ensures your domain cannot be transferred by unauthorized third parties.
24/7 customer support
Our professional, knowledgeable support team is always available for help and advice, 24/7.
The .org domain is open for anyone to use — providing a powerful stage for organizations, associations, clubs, businesses and individuals to bring their inspiration to the world. This original open domain is where millions of websites connect people to their shared interests and passions.
Still haven't found what you're looking for?
We may have the ideal solution for you.
Your personal consultant
Helpful advice from a single point of contact. Exclusively for you. Experience customer service on a whole new plane. All this and more, free.
Learn more
Live Chat
Chat with one of our IONOS experts.