Free Cloud Server Trial
Try our cloud hosting free for 30 days
Thanks to free starting credit, you can test the IONOS cloud server for 1 month free of charge (or until the credit is used up) and experience the perfect combination of performance and security!
Try now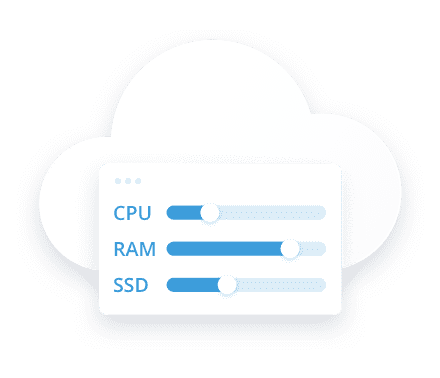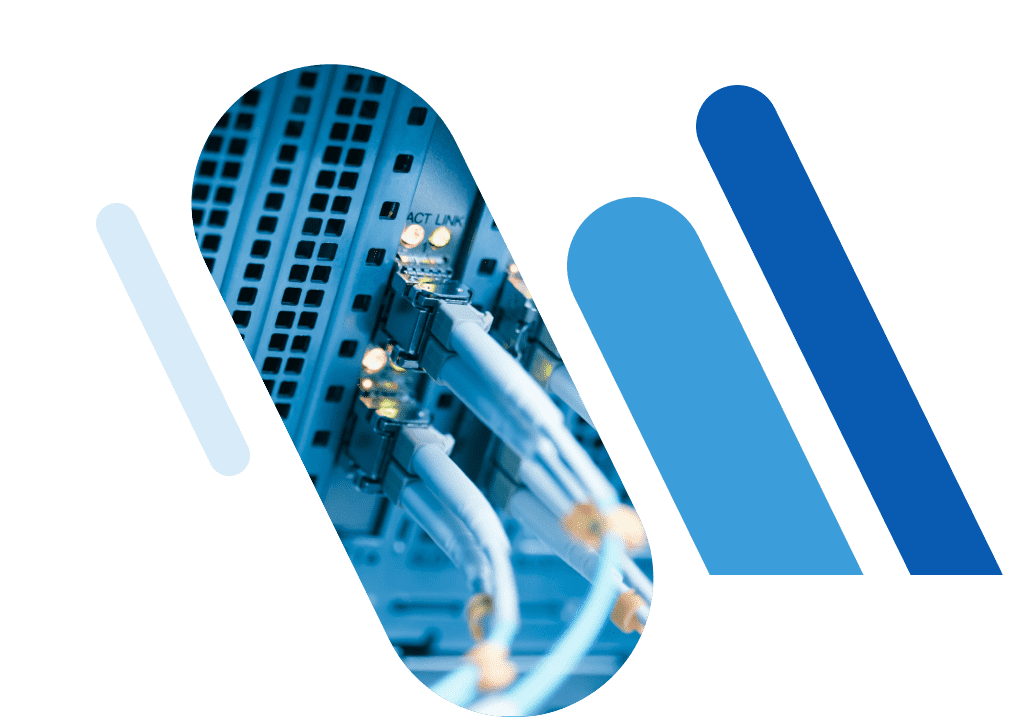 Free cloud hosting from IONOS: It's really simple
Experience cloud servers with the highest performance!
IONOS gives you the opportunity to test your cloud server for free. Many of the packages contain starting credit that entitles you to a free month as long as the resources you book do not exceed the amount of this credit. And because there's no minimum contract period, you can cancel at any time. So, you have plenty of time to test your cloud server for free and see the benefits for yourself, which isn't often the case with other providers.
This reflects a core aspect of the IONOS philosophy. If you're satisfied with our products, we see it as an indispensable anchor point for a long-term and successful partnership.
Learn more about Cloud Servers
Choose your Cloud Server package
All packages include:
New customers get a credit of up to $100 applied to their first month's bill. This credit only applies to those paid infrastructure solutions and components purchasable in the cloud panel. These may include any Dedicated or Cloud Server, Block Storage, additional IP addresses, etc. All license fees for optional add-ons, like Windows or Microsoft SQL, are excluded. The credit is valid for 1 month and any unused credit expires following the first invoice.
for the first month
Cloud Server Flex package — configure your customized Cloud Server
With the Flex package you can select the amount of CPU vCores, RAM, and SSD storage according to your needs. You can adjust your configuration in the Cloud Panel at any time, so you remain flexible no matter the situation.
Starting at
$
0
.
0160
/hour
max.
$11.52
/month
Your personal consultant
At IONOS, you have a dedicated contact person for personalized advice, tips to boost your online success, and technical support. Reach them via phone, chat and email, all at no cost to you as an IONOS customer.
Learn more
How good are free cloud servers?
Why it's best to be skeptical about "free cloud server" offers.
Many providers offer cloud server free trials. However, there are also a few that offer completely free cloud servers. Before you take advantage of these "free cloud servers", you should definitely do a bit of research on the provider or the product. For example, check what the performance is like, where the server is located, and also which security measures have been implemented.
Free cloud server offers cannot compete with an established provider like IONOS when it comes to the aforementioned points because secure and powerful server platforms come with a price! So, check the key data of server solutions like these and also make sure that there are no unexpected or hidden costs. With IONOS, you know exactly where you stand, and you always have a clear overview of the fees.
Learn more about Cloud Servers
What to consider with "free" cloud servers
Security
The security of the servers and therefore the protection of your data should always be at the forefront when choosing a provider. Free cloud server providers often neglect security in order to save money. At IONOS, we meet the highest standards in terms of security and continuously invest in our state-of-the-art data centers, where we host all cloud servers as part of our comprehensive IT security concept.
Data protection
Data protection is also important when choosing a free cloud server. Choosing a server located in the US makes sense, but if you are an international company or a business looking to expand, it is a good idea to opt for a server located in the EU too so that European data protection regulations apply. The best case would be if the server were located in a data center in Germany - as is the case with IONOS - because all your data would be stored adhering to the
GDPR
and strict German data protection guidelines.
Performance
With many "free cloud server" offers, you have to settle for limited performance. The processing power and permitted traffic are often severely limited here, which can quickly become a hurdle for more demanding websites and online stores. With IONOS, you get full performance even with the packages that come with starting credit.
Operating system
You might want to install Linux on a "free cloud server", but you often don't have a choice and are simply provided with a "free Windows cloud server". The situation is a lot different with IONOS where you have the choice between different Windows server versions and different Linux distributions.
Storage
The bigger your project gets, the more storage space you demand from the cloud server. Many providers offering "free cloud server hosting" use this growing dependency as a business model. With IONOS, you can rely on servers that come with a generous storage quota right from the start and also enable you to easily increase the storage capacity at a later date.
Service
Good support can really make a difference when operating a cloud server. However, many free cloud server providers simply leave you to your own devices and offer no support. If you rent a cloud server from IONOS, 24/7 support is automatically included.
You might also be interested in:
FAQ – Frequently asked questions
When you rent a cloud server from IONOS, you get access to a virtualized IT infrastructure with computing power (CPU and RAM) and SSD SAN storage. Each server is also equipped with either Windows or a Linux distribution.
It does not matter whether your project is a private or a business project because our cloud servers are highly scalable and can be adjusted at any time. This means you can realize simple websites as well as a complex application server. At the end of the month, you only pay for the resources you have actually used! The server model is therefore particularly suitable for projects with highly fluctuating resource requirements.
If you have rented a cloud server from IONOS, you have the right to cancel within the first 14 days after booking. Once this period has elapsed, you are no longer able to cancel your contract.
However, there is no minimum contract period for cloud servers at IONOS. You can cancel at any time if you are not satisfied - whether it's after one month or later. Simply terminate the contract and then you can rest assured that you won't incur any further costs. Even if the starting credit is used up, you can cancel at any time.
Cloud servers at IONOS work according to the pay-as-you-go principle. This means that you only pay for the resources you use and are billed by the minute. If you delete the server (not the contract), no further costs are incurred. You will only be billed if you start using the server again.
Cloud servers are not the only IONOS server solution based on virtualized resources. If you rent a vServer (also known as a VPS), you also get access to a virtualized IT infrastructure. The service portfolio is defined much more strictly here, and there's a monthly fixed price to pay.
You also get your money's worth with a dedicated server solution. If you rent a dedicated server, IONOS provides you with your own hardware, which you do not share with anyone else. You administrate it either on your own or with the help of IONOS support.