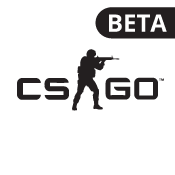 Counter-Strike: Global Offensive (CS:GO) is a multiplayer first-person shooter video game. It is the fourth game in the Counter-Strike series. Counter-Strike: Global Offensive extends the team-based action gameplay that took the game to new heights when it was released. The game pits two teams against each other, the Terrorists and the Counter-Terrorists.
Counter-Strike: Global Offensive features new maps, characters, and weapons, and delivers updated versions of the classic CS content. Among other things, the game also introduces new game modes, matchmaking, and leaderboards.
Note: Once the server is created, please connect to your server using Secure Shell (SSH). Enter the user name csgo and the password assigned to the server during creation and run the CS.GO server according to the instructions in the /home/csgo folder.
These applications run on Linux CentOS 7.
Minimum requirements: Cloud Server XS
Tip!
Your contract allows you to use as many free apps as you'd like. Each app simply needs its own VM.
Live Chat
Chat with one of our IONOS experts.